Keeping the house neat and clean is one job which, if done daily, would not take much time. However, if you ignore it, then it might eat up your entire weekend to make your house look presentable. An easy and simple way to fasten the house cleaning process is by becoming organized and doing some cleaning jobs every day.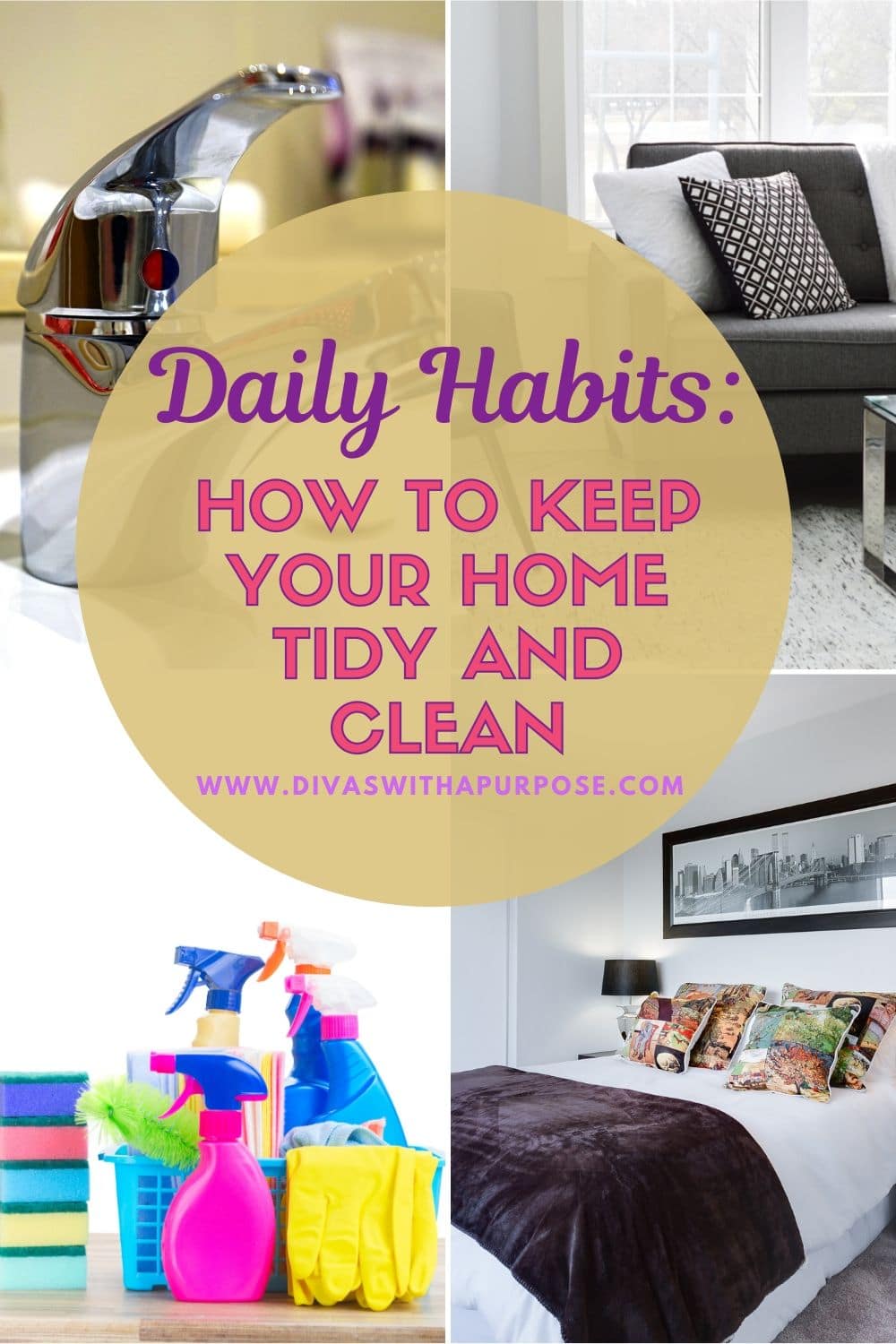 [Tweet "#NowReading: Daily Habits to Keep Your Home Clean and Tidy"]
Why you should keep your house clean and Tidy?
A clean and tidy home is known to have a positive aura. Cleaning the house is not just important to keep germs away and make the house look beautiful. But it has several other benefits:
It lowers stress and fatigue.
Lowers asthma and allergy symptoms
Cluttered house increases the chances of fall and injury among kids and older people. A clean, tidy, and organized home is physically safer.
The kitchen and bathrooms tend to attract germs. A Clean bathroom and kitchen help in keeping house germ-free.
A clean and clutter-free house has fewer chances of having pests.
The process of cleaning will keep you physically fit and active.
[Tweet "#NowReading: Daily Habits to Keep Your House Clean and Tidy"]
7 Daily habits to keep your house clean:
Keeping the house clean can be quite a demanding job, especially if you are working. The same holds true for working mom also. Finding time to clean the house while trying to balance your life between work and home can be quite challenging. Remember, challenging but not impossible.
The entire process of cleaning will become easy and simplified if we can adopt some good habits and perform some simple cleaning tasks daily.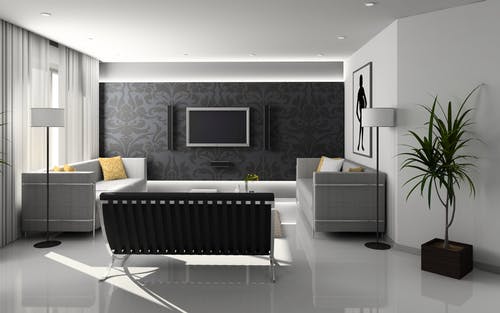 Throw unnecessary things out.
There is no point storing items that you won't be using anymore? This habit would help in decluttering the house. Too many unnecessary things make the home chaotic. Most of us incline towards stuffing the drawers with unwanted items. Try checking your drawers and closets on a regular basis and take out things that you don't use any more. You can always donate things like old clothes, toys, utensils, etc.
Throwing things out would not make your house clutter-free but also create more space.
Clean-up the kitchen every time you cook
Kitchen is one of place where our families spend a lot of time. Keeping the kitchen neat and clean is very important. Dirty countertops or dirty dishes lying in the sink for a long time not only make your kitchen look dirty but also attract pests and insects.
Cleaning up kitchen counter after every meal would keep your kitchen clean and hygienic. Cleaning doesn't mean that you have to remove everything. Wash dirty dishes or load them in the dishwasher, put left-over in the refrigerator, clean the counter, and the gas top. Once you inculcate this habit, you can save yourself from dealing with a messy kitchen.
A dirty sink, whether of a kitchen or a bathroom look awful and nasty. The kitchen sink filled with dirty utensils acts as a buffet for pests. Try to keep your sink empty. So put away all the dishes at their right place. Once you are done with the day, clean your sink and give it a little scrub.
Spills of toothpaste or hair stuck in the bathroom sink drain looks horrible. Wipe your sink once you are done using the bathroom.
Using doormats can be very beneficial if you want to keep your house clean and free of unwanted materials. Scrubbing of shoes on the doormat will prevent dirt, sand, grits, and debris from entering the house. However, you need to clean the doormat regularly. Cleaning doormat would be much easier than mopping or vacuuming floor, again and again, to get rid of dirt and debris that enters your house with all footwears coming from outside.
Clean and remove the carpet stains instantly
Keeping the carpet neat and tidy can be quite a tedious job if not done regularly. You can always go for one simple routine, vacuuming regularly. In addition to this, you can always go for deep cleaning of the carpet once in 1-2 months. If you want to increase your carpet's life, then you can even hire professional cleaners once a year to take care of your carpet cleaning. Try "Bliss Cleaning Billingshurst in Horsham". They are the best in their field.
Remember, stains and spills, if not taken care of instantaneously, they might become permanent. So clean them instantly.
A vacuum cleaner would not only fastens the cleaning process but would also help you in cleaning places that would otherwise be difficult to reach.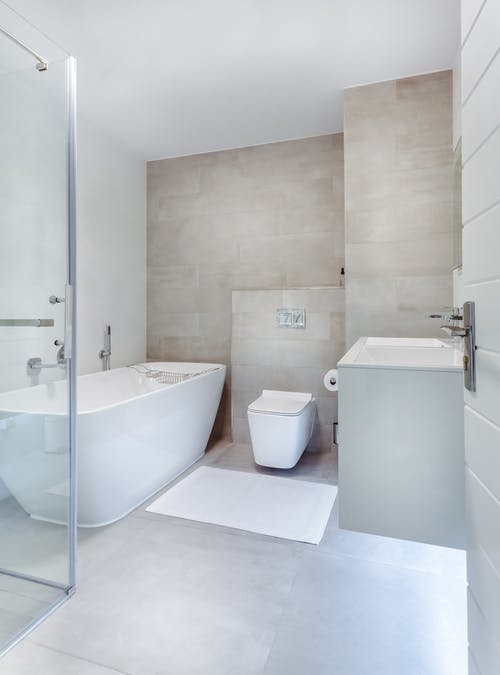 Clean your Bathroom and Bedroom
The secret to keeping your bedroom clean is by becoming organized. Make your bed once you are awake. Have a designated place to keep your accessories, clothes, and other personal items.
Bathroom is one room that tends to get messier if not cleaned daily. Inculcating some simple habits can keep your bathroom clean and germ-free. Once you are done with your bath, dry the floor. Clean your sink and mirror daily. Scrub your toilet, shower, and tub regularly.