Choosing a word of the year provides intention and inspiration for the year ahead. Reflect on your desires and select a meaningful word to guide your thoughts, goals, and actions in the coming year.
---
As the new year approaches, you may be tempted to make ambitious resolutions – lose 20 pounds, land your dream job, write a book. But statistics show 80% of resolutions fail by February. This year, instead of setting yourself up for disappointment, consider choosing a word of the year to guide your intentions.
Selecting a meaningful word provides inspiration and focus without the pressure of lofty resolutions. Let your word filter into your consciousness, shaping your thoughts, decisions, and goals. With purpose and care, a single word has the power to transform your days ahead.
Reflect on the past year. What brought you joy? What do you want more or less of? How did you grow? What challenges did you overcome? Let these reflections point you toward a word that encapsulates your desires and intentions for the coming year.
When choosing a word of the year, select one that captures your core values and highest aspirations.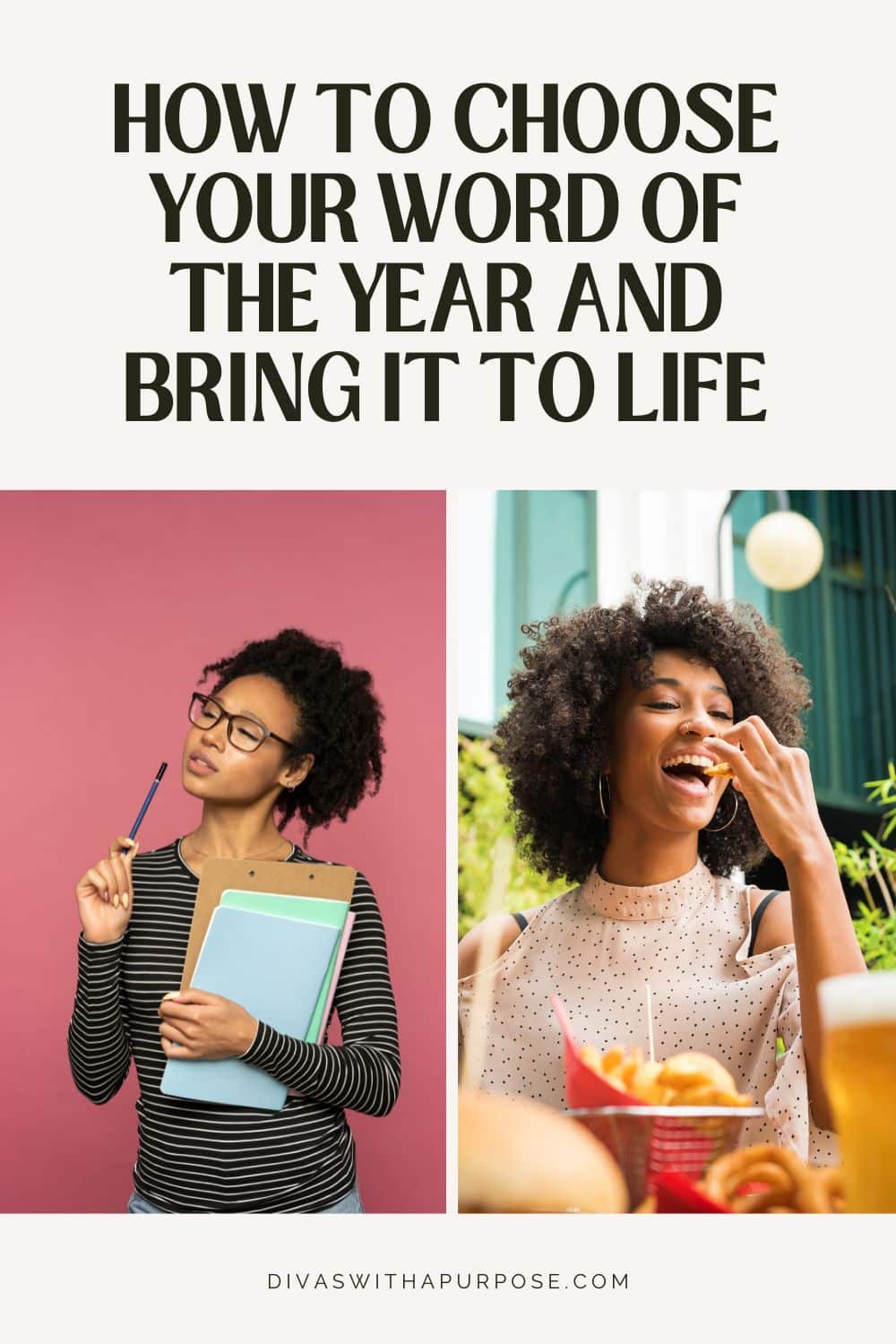 Maybe you want to cultivate more creativity and spontaneity. You could choose "Adventure." Or perhaps you want to prioritize self-care and renewal. "Nourish" would perfectly capture that goal. Your word could represent a value to uphold, a change to manifest, or a theme to guide your year.
When choosing your word of the year, reflect deeply on its meaning for you. Let it resonate emotionally and spiritually. This is not about checking tasks off a list, but intentionally shaping your mindset and perspective.
Here are some ideas to spark your choosing a word of the year exploration:
Discovering Your Word of the Year
Core Values
What principles or ethics are most important to you? Words like integrity, compassion, courage, and wisdom represent timeless virtues to manifest.
Growth Areas
Is there a new skill you want to develop? A habit to break? A limitation to overcome? Stretch yourself with words like patience, discipline, adventure, adaptability.
Desired Changes
Do you want more freedom? Confidence? Balance? Serenity? Abundance? Align your intentions with words that reflect what you most want to create.
What You Want More Of
Consider emotions and states of being you aim to cultivate – joy, clarity, tranquility, vibrancy, intimacy, contentment. Let these words guide your focus.
What You Want Less Of
Are there toxic patterns, thoughts or behaviors you want to curb? Overthinking? People-pleasing? Busyness? Worrying? Choose words like peace, release, focus, empower.
Major Themes
Does a big transition or challenge define your current chapter – rebuilding, reinventing, healing, launching? Select a word that supports this pivotal time.
Whimsical Words
Sometimes a playful or unexpected word can shift your perspective – sparkle, bloom, soar, moxie. Have fun with your choice!
Other Languages
Draw inspiration from beautiful words in other languages – ikigai (purpose in Japanese), hygge (coziness in Danish), ananda (bliss in Sanskrit).
Trust your intuition when landing on your word. Reflect on why it resonates and what chooses you. When selected thoughtfully, your word of the year becomes a touchstone – a steady reminder of what matters most in the days ahead.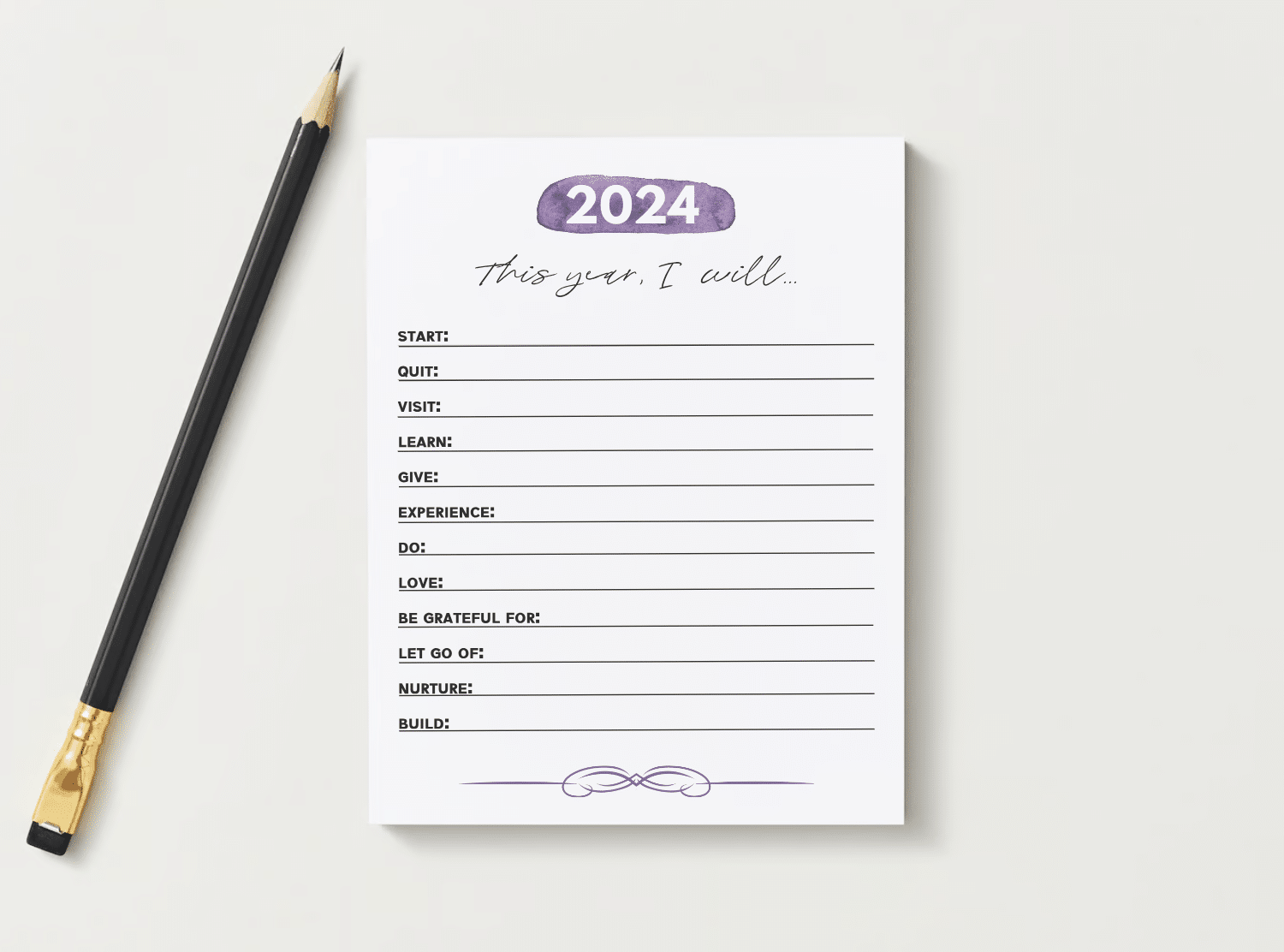 Integrating Your Word of the Year
Once you've chosen your word of the year, discover ways to integrate it into your awareness and daily life:
Display it visibly – on vision boards, desktop screensavers, wall calendars, daily planners. Seeing your word often keeps it top of mind.
Hear it – create reminders on your phone to repeat your word, or say it aloud when you need motivation.
Wear it – order a bracelet or necklace engraved with your word. A tangible reminder on your body amplifies its power.
Feel it – notice the emotions and energy your word evokes. Channel that when you need realignment or inspiration.
Share it – tell supportive friends and family about your chosen word. Say it together and discuss its significance.
Think it – let your word guide your thoughts, decisions and responses. In any moment, ask "Which choice aligns with my word?"
Do it – set goals and adopt habits that reflect your word. If it's "adventure," plan new experiences. If it's "health," improve your diet.
By continually focusing on your word, it seeps into your subconscious. You begin to view your life through the lens of your chosen word, manifesting its essence in countless ways.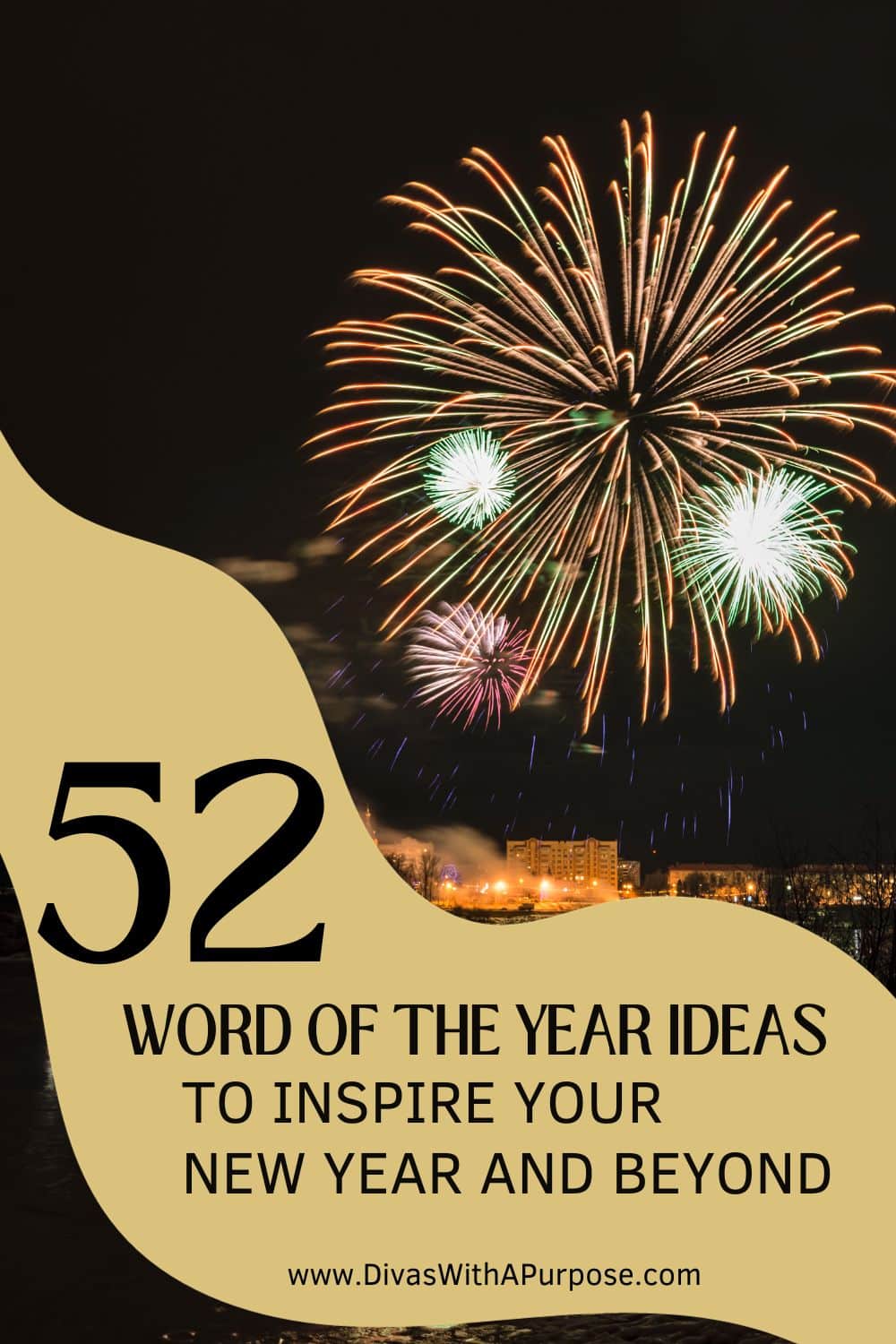 52 Words of the Year for Weekly Inspiration
Rather than limiting yourself to just one word, some people choose a new word of the year each week for continued motivation. Here are 52 words you could explore:
| | | | |
| --- | --- | --- | --- |
| Love | Grace | Faith | Hope |
| Peace | Joy | Power | Rise |
| Give | Grow | Spark | Bold |
| Mighty | Shine | Glow | Bliss |
| Believe | Delight | Happy | Genius |
| Admire | Calm | Choice | Easy |
| Fun | Energy | Free | Genuine |
| Fresh | Idea | Invent | Imagine |
| Know | Laugh | Lucky | Nurture |
| Open | Pleasure | Progress | Ready |
| Real | Receive | Restore | Simple |
| Soulful | Thrive | Thrill | Victory |
| Wealthy | Willing | Flow | Trust |
Focusing on a different word each week provides fresh perspectives and keeps your inspiration stoked. Download this free 52 Words for the Year Journal which includes reflective prompts for each word.
Work through this journal week by week, or just focus on words that resonate at a given moment. Let these 52 words spur new ways of thinking, being, and living. Use them alongside your primary word of the year or let the journal help you select your main word. Either way, these weekly words deliver continued insight.
Enlisting Support for Your Word
Adding an element of community and accountability can strengthen your commitment to your chosen word. Enlist support from an accountability partner, friend group, or coach.
Find an Accountability Buddy
Choose a friend or family member who will dedicate themselves to a word too. Check in regularly to discuss your words – how they're shaping your outlook and actions. Nudge each other back on track when your dedication wanes. A shared word journey amplifies the meaning.
Make choosing a word of the year a reflective process – tune in to your desires, growth areas, and intentions.
Gather a Word of the Year Group
Get a group of friends together and have everyone choose a word of the year. Meet up regularly to discuss your words and do activities related to their themes – like painting classes for "Creativity" or hiking for "Adventure." This social support and inspiration from others' words will bolster your own dedication.
Work with a Life Coach
Partnering with a life coach provides structured guidance plus objective insight you may lack alone. A coach helps you define what your word means, set aligned goals, maintain accountability, identify growth opportunities, and fully embody your word throughout all life domains. Coaching supercharges your word's transformational power.
Whether you choose to focus on your word alone or involve a community, living purposefully with your chosen word can shape your year ahead into your best one yet. When reflected in your daily thoughts and actions, your word takes on a life of its own.
Bringing Your Word of the Year to Life
Now comes the fun part – discovering how your word of the year can manifest in your real life! Here are ideas for bringing its essence into your days and weeks ahead:
Home Life
Refresh your home décor with colors, images, and phrases representing your word.
Play music that captures the spirit of your word while cooking, cleaning, resting.
Let your word guide how you spend time with loved ones – with more laughter if it's "joy," more presence if it's "gratitude," more touch if it's "intimacy."
Set a family intention related to your word – volunteering monthly if it's "service," eating together if it's "connection," having dance parties if it's "fun."
Work Life
Display your word prominently at your work space – on your computer desktop, planner, bulletin board, mug.
Start meetings by having everyone share what your word means to them.
Remember your word when making business decisions – does this align with "authenticity" or "simplicity"?
Set professional development goals around your word – leading workshops if it's "inspire," taking a course if it's "growth."
Self-Care
Treat yourself to experiences that relate to your word – massages if it's "relaxation," hiking if it's "adventure," museums if it's "creativity."
Cook meals utilizing nourishing foods representing your word – warming soups and teas for "comfort," fresh fruits and greens for "vitality."
Establish a new wellness habit that ties to your word – meditating for "presence," journaling for "clarity," exercising for "energy."
Pamper yourself by adding a reminder of your word – a bracelet engraved with "courage," a candle labeled "balance," a yoga mat decorated with "strength."
Fun and Recreation
Plan a special experience once a month representing your word – glamping for "nature," dance lessons for "joy," improv classes for "laughter."
Curate playlists that capture the essence of your word to enjoy during activities or chores.
Get creative in the kitchen with recipes that reflect your word – tropical cocktails for "adventure," rich desserts for "indulgence," healthy smoothies for "wellness."
Treat yourself to small luxuries that evoke your word – fresh flowers for "bloom," soft blankets for "cozy", uplifting books for "growth."
Personal Development
Seek out books, podcasts, courses related to your word – leadership for "courage", intuition for "wisdom", mindfulness for "peace."
Journal regularly about your word – how you're embodying it, when you stray from it, insights you gain.
Find quotes, poems, lyrics about your word and make them your phone wallpaper. The daily inspiration motivates you.
Reflect on how your word applies to relationships, work, self-care, recreation. Discover new ways it can permeate every facet of life.
Immerse yourself in your word of the year. Let it saturate your days in small yet meaningful ways. When chosen mindfully and integrated purposefully, your word transforms into a touchstone guiding you toward your best, most fulfilling year yet.
---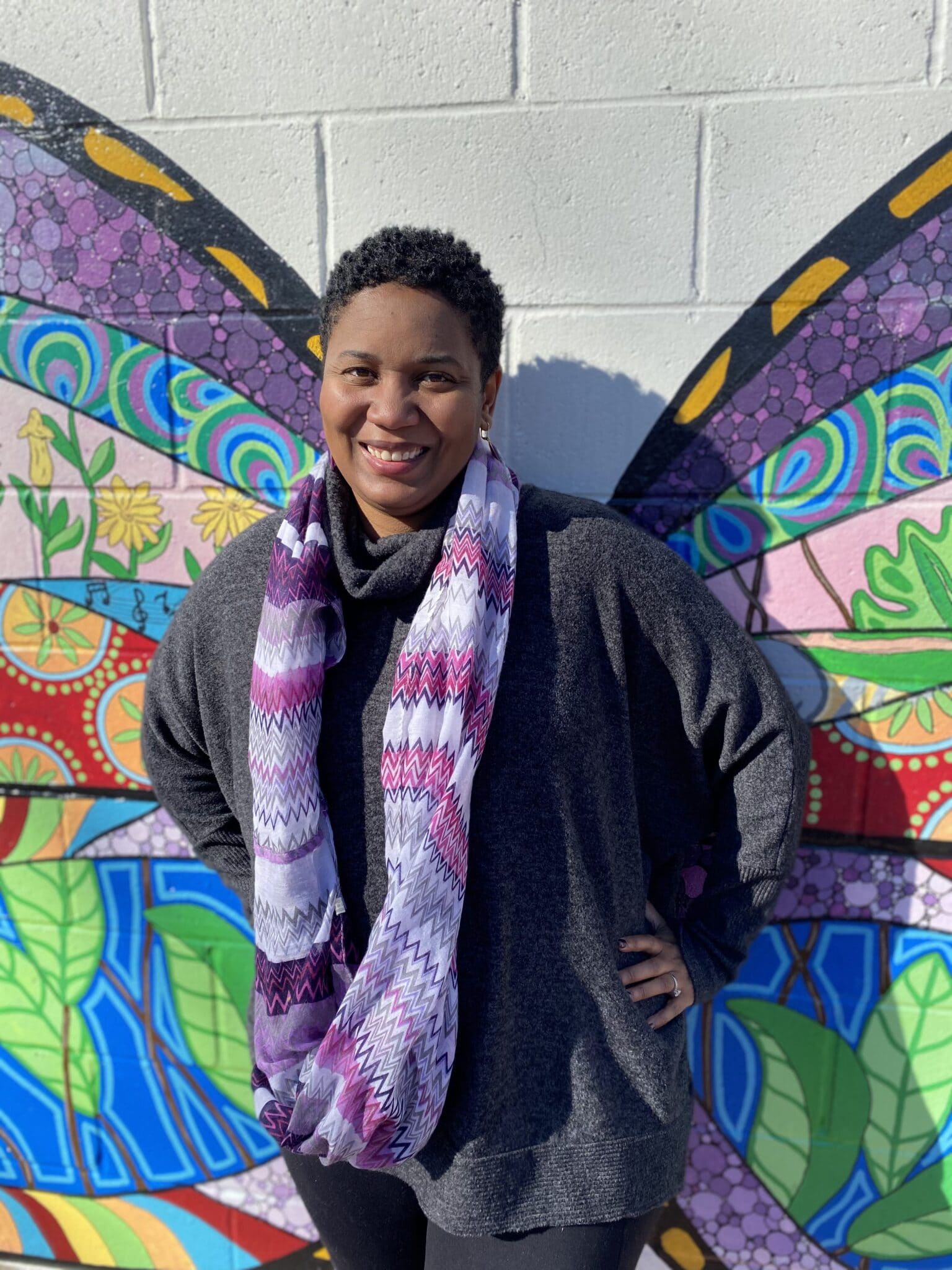 Michelle D. Garrett is the founder of Divas With A Purpose.
She focuses on sharing resources for being purposely productive; setting personal and professional goals and achieving them through daily action; and successfully running a business while focusing on your mental health. Michelle is a full-time entrepreneur who specializes in teaching female entrepreneurs how to show up consistently in their business – online and off.
---