I have to admit – I'm a sucker for pretty flowers and plants. My absolute favorites are lillies and orchids. I was first introduced to The Bouqs at BlogHer in San Jose, California and just loved the fresh flowers they had at their booth. So, of course, it made my day when they reached out to me to try their flower delivery service and share my experience with my readers and supporters.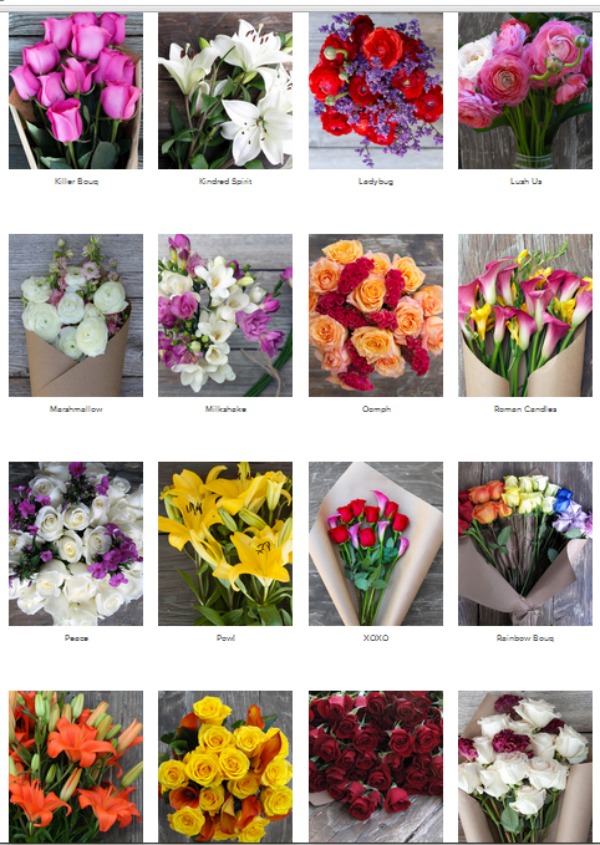 Their online ordering process is very simple and easy to use. I was able to quickly set up an account and view their selection of flowers – making a choice was the hardest part of the process.
What a way to brighten up your day! Even though it was the middle of summer – we were having an unusually cool and gloomy day for South Carolina when this package arrived at my door. Perfect timing!
We should all spoil and pamper ourselves from time-to-time and what better message to convey when I do so? I am one AWESOME Diva and so are you! My flowers from The Bouqs were delivered straight to my front door and their prices were very affordable when compared to previous companies I've used.
They have a very easy and simple pricing structure – $40, $50 and $70 – and FREE shipping. Even better – if you use their concierge service you can save from 10-25% off your orders. I love that they accept credit cards or that I can pay via Pay Pal. If you choose to utilize their concierge service  you can pre-pay for multiple deliveries at once for a larger discount or pay as you go for a 10% discount.
These were my flowers the day after they were delivered. My two-year old loved how they blossomed and spent quite a bit of time admiring them. It was fun to see her appreciation of them and my six-year-old prided himself on reading the card aloud each day – a great reminder as to how awesome his mom and little sister are.
Researchers from Wageningen University in the Netherlands studied restaurant diners and found that people with fresh flowers on their tables seem to be in better moods. Why not bring those mood enhancers home to your own dinner table? I placed our flowers on our dining room table which is highly visible when you first enter our home and are relaxing in our family room – it has been interesting to see how my family reacts when they see them. Everyone has been conscious about ensuring they have enough water and rotating them so we can see different angles. Yes – this one bouquet has become adopted by every member in our family as "theirs".
A week later and they are still holding on! Getting fresh flowers delivered is great – having them last for a week or more is even better! Here's another tip – Not a morning person? Behavioral studies conducted at Harvard University have shown that people feel happier and more able to get through the day if they look at some fresh flowers first thing in the morning.
A flat rate, no hidden fees, free delivery, super easy 3-step ordering process – The Bouqs get two green thumbs up from me!
Talk to me Divas – what flowers are your favorites to give and receive?