Disclosure: This article includes a review of a product I received free of charge to review and share with my community.
My best friend is pretty awesome. She's been a part of my life for over 30 years so I am pretty much stuck with her at this point in life.
To celebrate her recent accomplishment and just because she's all around awesome, I wanted to send her a little something to brighten her day.
When the owner of Enreverie Jewelry, a small-business based in my home state of South Carolina, reached out to me to do a review of one of their products – I immediately thought of my best Diva.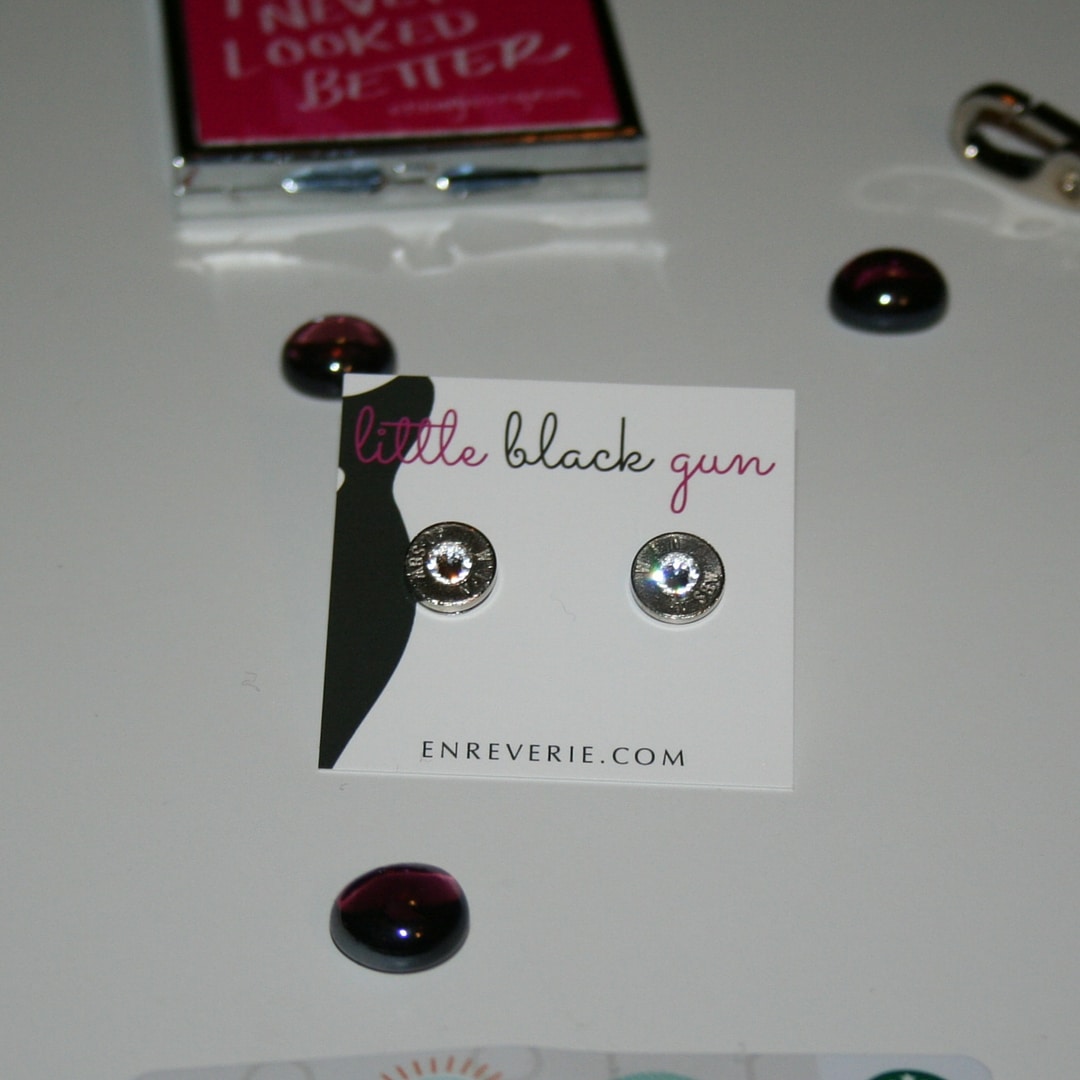 "Big shots are only little shots who keep shooting."
A former corrections officer and the wife of a police officer, she's taught me quite a bit about protecting yourself with firearms. While my idea of stress relief is long bubble bath with a good book – hers is a few rounds at the gun range.
The Little Black Gun Collection are bullet earrings handmade from real bullet casings that were once fired from a gun. They're a simple piece of jewelry that can be worn day-to-day with casual and professional wear. You see now why these would be perfect for her, right?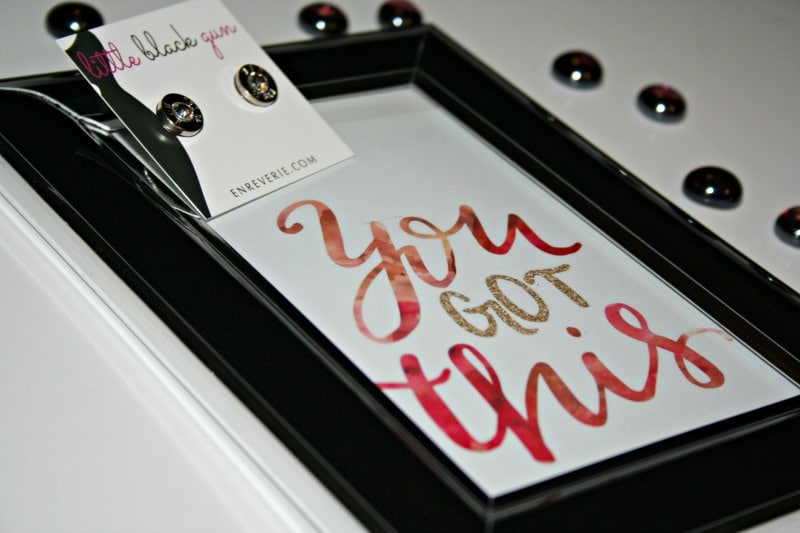 There are currently 40 colors available in the collection. Each handmade pair is only $24.99 and the bullets are nickel plated for a silver finish with a hypoallergenic surgical steel earpost. Can I say I love the many shades of purple that are available???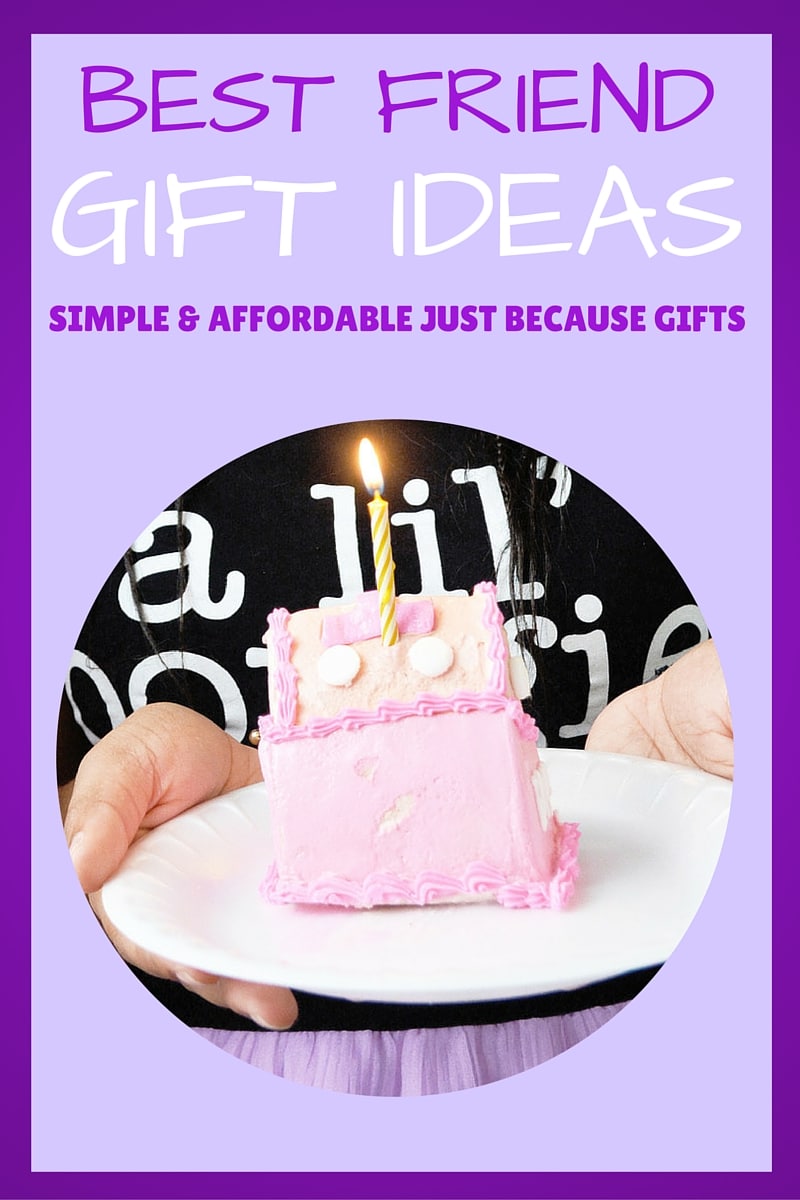 [Tweet "Simple Gift Ideas For Your Bestie"]
Simple Best Friend Gift Ideas
Have a coffee date to catch up and have some downtime. Live far apart? Send her a coffee e-gift certificate and have a virtual date.
Send them a just because postcard. Who doesn't love Happy Mail?
Text them a random joke in the middle of the day. The gift of laughter never goes out of style!
Put your names in the stars by naming a star after the two of you.
Put together a box of their favorite things.
What BFF wouldn't love a #DivaDefined Tee or two (shameless plug, I know!)
Let her know you give an F (Not Safe For Work or Non-Cussers)
Who doesn't love a new journal and fancy pens?
These simple best friend gift ideas are just to get you started. You know your bestie best – it's the thought that counts and everyone loves to be pampered and told how much they're appreciated from time to time.