Now Available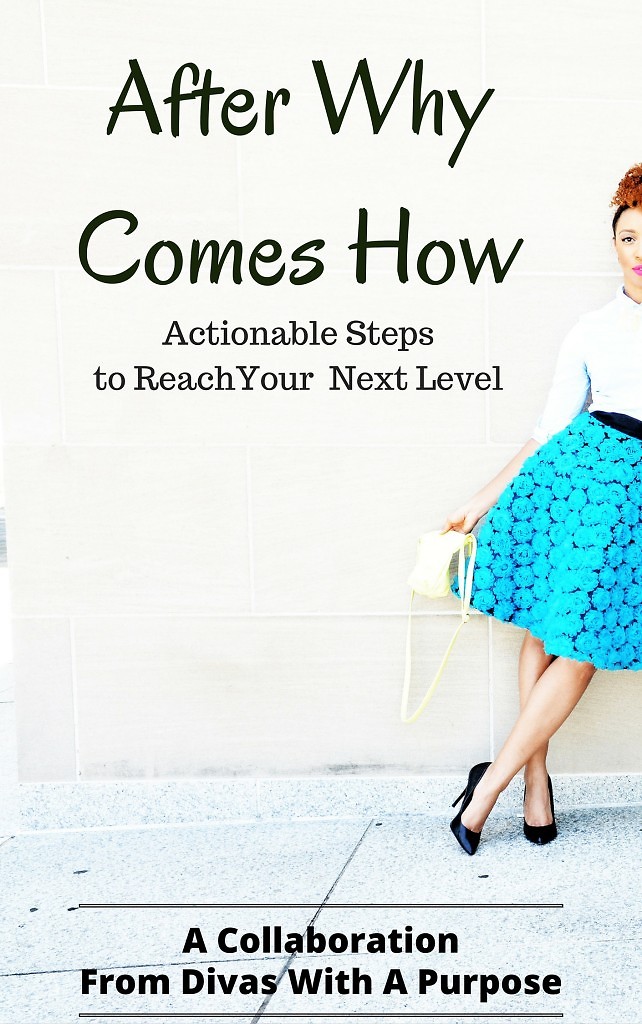 [products ids="11355, 11358″]
I am so excited about this newest project and thankful to the awesome Divas that are pouring into the Divas With A Purpose community.
Personally and professionally, we are often asked to tap into our "why" – the reason and motivation behind why we do what we do.
But once we have our why, what then? The women contributing to After Why Comes How answer that very question. They are sharing their specific whys, the motivation, the "ah-ha" moments when everything clicked and giving insight in exactly HOW they are working to bring their goals and dreams to fruition.
These women have diverse backgrounds and we are all at different stages of our lives personally and professionally, but we are all actively working towards our goals, living out our dreams and keeping our WHY front and center.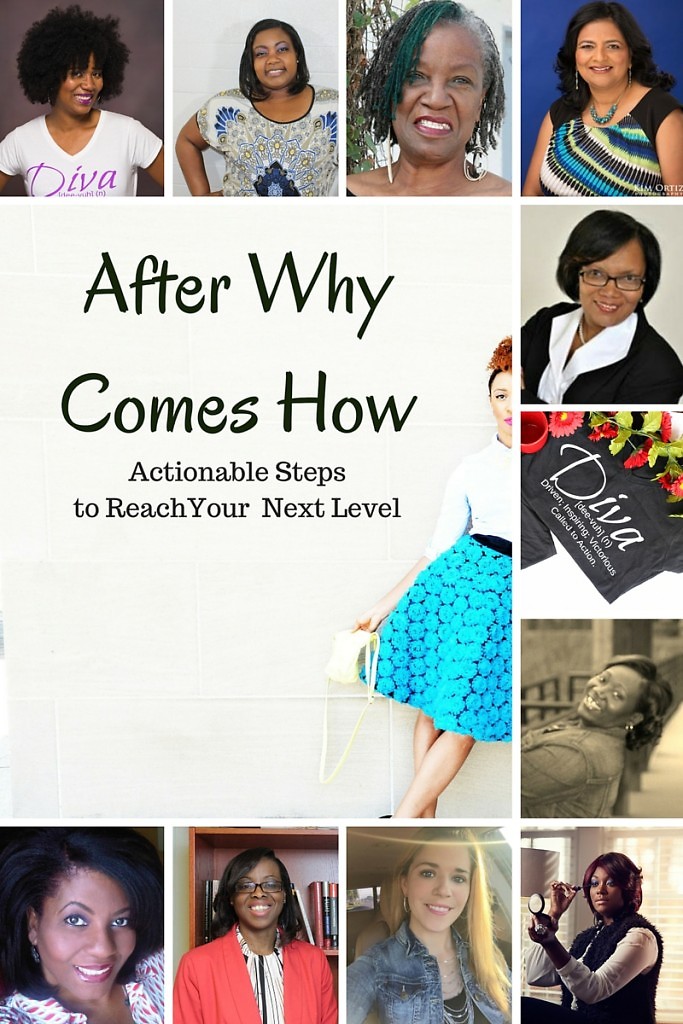 [products ids="11355, 11358″]
Meet The Editor: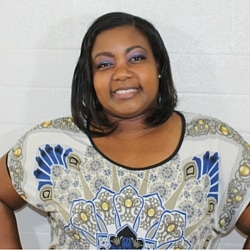 Sherika V. Washington is the owner of Worthy Words Writing Services and Creative Director of The EmPOWERment Corp. As Creative Director she has directed two stage plays, several church productions and written numerous skits and monologues. She has been writing for over 20 years and has published a collection of poetry entitled, "Speak Life." She has completed two ghostwriting projects and has a third in progress. In addition to ghostwriting she is also a freelance writer contributing to publications such as IMARA Woman Magazine and Divas With A Purpose. Sherika has an Associates of Arts degree from Midlands Technical College and is currently pursuing her Bachelors of English at the University of South Carolina, where she will also pursue her Master of Fine Arts degree. Sherika is a wife and mother of three. She is an engaging storyteller and earnestly believes that everyone has a story worth telling and encourages them to do so. She loves the Lord and serves Him faithfully. Her philosophy at this stage of her life is, "All In!"
Meet The Contributors: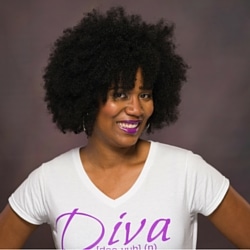 Michelle D. Garrett is a native of Charleston, South Carolina. She currently resides in Columbia with her husband and children. She uses the term DIVAtude to describe women who are driven, inspiring and called to action in their personal and professional lives.
Among Michelle's many great interests, connecting and collaborating with others ranks highest. She strongly promotes the concept of the gathering of like-minds. In that spirit of networking, Michelle offers virtual and face-to-face courses on topics that help women grow their home-based and small businesses. As a popular online community builder, Michelle has mentored and assisted many bloggers and business women with expanding their own online communities through social media and email marketing.
Her organization Divas With A Purpose focuses on empowering and inspiring women and encouraging them to embrace their DIVAtude. Michelle's passion is for causes that directly impact women and children.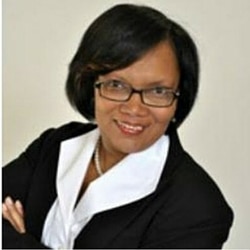 Janeane Davis believes every working mom can succeed and be happy with the right encouragement, inspiration and motivation and that is why she created the blog Janeane's World and why she works every day to create resources designed to encourage, inspire and motivate women to be their best at work and at home.
She has been married to her wonderful husband Darren for 25 years and is the mother of four amazing children, her eldest daughter who is 19, a 12-year old son and twin daughters who are 8 years old.
She has an undergraduate degree in organizational behavior which may explain her desire to help people do things better, more efficiently and with more pleasure.  Her law degree and work as an attorney trained her to look for ways to tell stories that audiences would want to hear.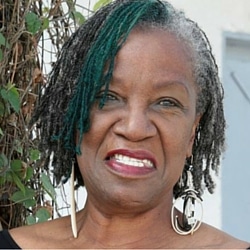 Patricia A. Patton is redefining the way women think about what's next and how to live a well situated life. She is the creator of the Dream Yourself Awake Retreat and Mastermind Series and founder of the DYA Travel and Adventure Club. Her training and international life experiences allow her to identify and develop solutions across disciplines. In the Connected Economy, she supports other women for whom lifelong learning is important. Visit her website at www.PatriciaAPatton.com. Tweet and Instagram her at @BoomerWiz.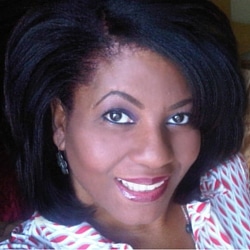 Caroll Atkins is a brand styling visionary! She is able to work with her clients to produce creative designs that create effective business. Having won several awards from the PIAG Association for Brilliance in Print and Creativity in Design, she is proud to offer her services to various clients via her design firm, Caroll Atkins Creatives. With over 13 years of design, print and branding expertise, she is also able to add Creative Writing to her services. As a creative writer, she has written engaging copy for many of her clients for their newsletters, brochures and ads. Attention getting headers, witty subtitles and creative product names are part of her repertoire.
Caroll, also, authors a blog entitled LoveDesignLife. It is filled with articles on how to live an authentic life via love, truth, honesty and courage. There are lots of no nonsense articles on what people really think and feel as well as no holds barred advice on how to transition past the negative and allow more positive to come through, to enable one to live happily and joyfully.
Caroll, is the mother of a wonderful 18 year old son named Djimon.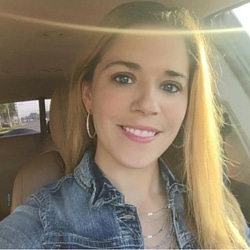 Heather Porterfield's passion is to help and inspire women to be the best version of themselves. After spending more than 10 years learning and working in the fashion industry, and 18 years in dance and fitness, she The Diva Diaries to share her passion with others. The goal of The Diva Diaries is to inspire readers through fashion, beauty, food and fitness. She's a Texas girl, born & raised, now living in South Florida and the proud mother of 3 and wife to an amazing man.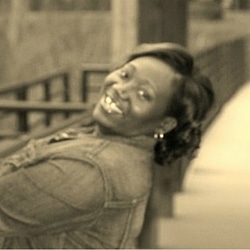 Kita Bryant has lived a life that has had its ups and downs. She has been poor enough to know that bread and water will fill you up when there is nothing else. Kita got tired of reading about the Rihannas and the Kardashians and wondered why there was not a magazine that focused on real people who live everyday lives. So she started Kokoa ("ko ko ah") for the real people in the world who don't make even a quarter of 6 figures. People who have to choose between gas and food and people who cannot even buy the basics. She is a lover of people who give even when they have nothing. It's not about education, race, or politics it's about life as she and those around her see it.
She is originally from Charleston, SC but resides outside of Atlanta,GA.  Kita has a BA in Business with a concentration in Marketing and Management. She is the mother of two kids under 10 and the wife of a big kid who plays videos games more than her actual kids do.She has taken her degree along with a few skills learned from her husband and started a graphic design company. Her goal (and passion) is to help new small businesses break into the world through web design, logo, photography, and print work. Her hobbies include: Reading, Basketball, Cooking, and Photography.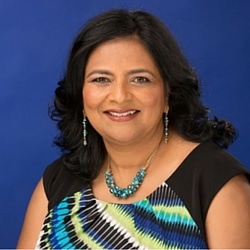 Irene Krasnoff founded Aspiring Mompreneur in 2014 because she is passionate about helping moms who desire to stay home with their babies and young children to find the right work at home opportunity. She has been married for 11 years and has a 3-year old daughter. When she needs time to rejuvenate, her passion is writing, scrapbooking, watching movies, and having fun with posting images in Pinterest and Instagram. Irene brings 15+ years experience in sales, marketing and business development to Aspiring Mompreneur. Irene has helped several clients with their marketing communication, content development, market research, and business development. She also helps her clients with their business strategy and vision. Her industry experience includes the public sector, social services, Global 500, and Small & Medium Size Businesses. Her business motto is "Perseverance Pays Off." She has written an e-book Mommy + Baby + Work = 3 and periodically writes blogs for her website http://www.aspiringmompreneur.com/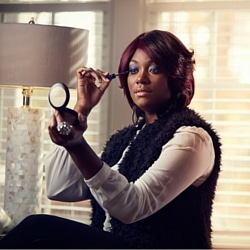 E'toshia McFarland aka Etosh is a native of Newark, NJ and a talented Makeup Artist based in Columbia, SC. From a very early age, E'toshia has shown an interest in the performing arts and gravitated toward makeup, so becoming a MUA was a natural progression in her evolution of career choices. As the founder and owner of Faces By Etosh, she has created beautiful looks using the latest in makeup mediums and techniques. Faces By Etosh specializes in providing "Eye Popping Beauty" looks for women who desire to incorporate makeup, in one focal area, into their beauty routine. With an affable personality, E'toshia creates gorgeous looks in an easy-going yet professional vibe and also provides hands on beauty classes through her Beauty to your own Beat program. Etosh has a passion for creativity and enjoys executing her many "Aah Ha" projects through the use of her Makeup and Event Planning business. When she is not busy creating "Eye Popping Beauty" or planning her annual signature event, Bow Ties & Heels, Etosh enjoys spending time with family and friends, traveling, vlogging and having a good time. You can stay up to date with Etosh by following her social media pages on FB, IG, YouTube and Twitter at Faces By Etosh and visit her website at facesbyetosh.com.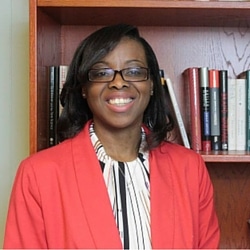 Charmaine Gresham has been providing records management to business professionals since 2000. Charmaine maintains a "commitment to excellence" attitude with strong business acumen. She serves with a passion to exceed her clients' expectations by getting it right the first time. Her military career has taught flexibility, focus, and determination. HLG Virtual Documents, LLC ultimate goal is to establish a long-lasting partnership with its clients, and to provide quality, state of the art information management that meets the needs of today's ever changing and challenging business environment. HLG – meeting tomorrow's record management needs – today.
[products ids="11355, 11358″]