2015 disappeared before I knew it! Thank goodness I had a goal to achieve!
Let me start by saying I don't do new years resolutions. I do, however, like to set practical goals that are measurable and achievable. I share them with my monthly accountability group so I feel a sense of commitment. Last year I established a goal to complete a family savings challenge with my children. I had done personal savings goals myself in previous years, but as my children get older I feel it is important to not only tell them how important it is to save, but to show them. It has been a great experience. Each week put our savings for the month in our jar and every other month we make a deposit together. It feels great knowing that my children are taking an active part in our savings plan. What did it take? A simple printout, enthusiasm and dedication.
So what about 2016? What about you? Have you set your goals?
Congratulations if you already have! You get extra kudos if you have committed them to paper. High fives all around if you have, also, shared them with others.
If you haven't established your 2016 goals, what are you waiting for?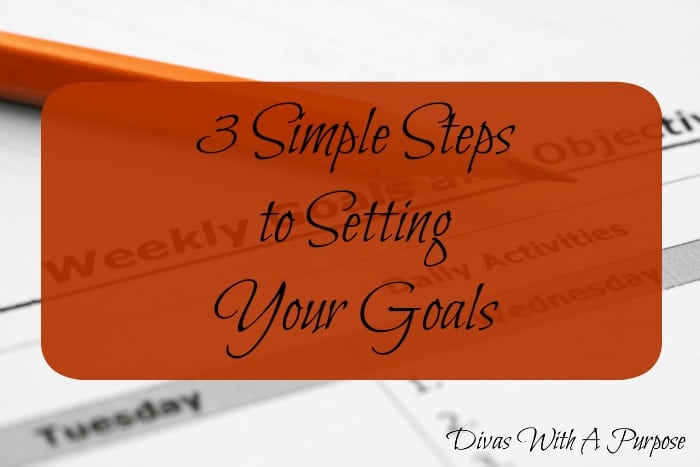 I offer three simple steps to setting your goals.
1. Make them personal. Set your goals for you, not someone else.
2. Make them practical. They can be personal or work related, or both.
3. Share them with others. This helps you commit to your success.
[Tweet "3 Simple Steps To Setting Your Goals"]
Actually there is no magic to this exercise. Just ask yourself, "What do I really want to accomplish in 2016 before it turns into 2017?"
I work with entrepreneurs on a daily basis; their livelihoods depend on their ability to generate business for themselves. You would be shocked how many of these awesomely talented women have not taken the time to write down their specific goals or mapped out a strategy to achieve their goals. Imagine how much more successful they would be if they set tangible goals, developed a plan to reach those goals, and shared their goals with their teams, a peer or their partner – or all three!
Mark Victor Hansen is the co-creator of the Chicken Soup for the Soul book series and is truly an inspirational and humorous speaker. At a conference, Mark spoke about goal setting and made this suggestion. He left small cards on the tables for the attendees to complete. He asked them to write down one goal, the time frame for completion and then he asked everyone to have two or three others sign the card, not to agree or pass judgement on your goal, simply to acknowledge it. What an awesomely simple concept to embrace!
My last recommendation is to keep your goals visible. They do you no good tucked away in a binder or shoved in a drawer. Post them in your office, carry them on a small card in your wallet or purse, and put a copy on your closet door to look at every morning when you get dressed, or consider putting it on your computers screen saver. Subliminal reminders work. And don't forget to track your progress. I utilize my SMART Goals Accountability Journal and, of course, my mastermind group for this.
Let's plan to finish 2015 strong and have an even better 2016. I wish you success in exceeding your goals!
Don't forget that you can always download your free copy of the Divas With A Purpose S.M.A.R.T. Goals Planning Worksheets instantly by clicking here. These worksheets will help you list your goals and give you a foundation for success.
You can, also, purchase our Annual SMART Goals Journal to assist with your journey. It includes the S.M.A.R.T. Goals Planning Worksheets and simple monthly checklists – a straight to the point goal setting planner.  Head to our Empowerment Tools page for more information on The Annual SMART Goals Challenge!