Within the next year, our family will be purchasing a new vehicle. My oldest turned 16 and is preparing to get his license and with the amount of travel I do via car it's essential that I have something more reliable and with better gas mileage. For some it may seem as though we're drawing out this process but I want to ensure we are not rushed. Being well-informed will ensure that we do not overpay for a vehicle we are under-satisfied with.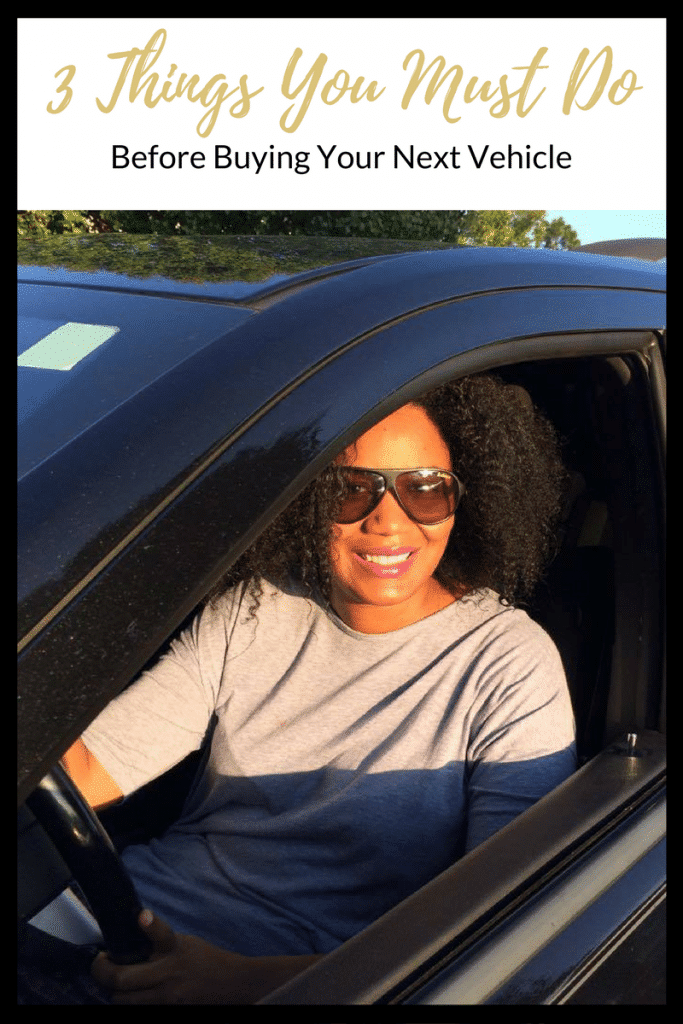 Here are three tips that have helped me with our car search and that I utilize with any large-dollar purchase I face:
Do your research
Decide on your "right for you car"
Shop around
[Tweet "#NowReading: 3 Things You Must Do Before Buying Your Next Vehicle #CarsCom #ad"]
Do Your Research
It's important to know the facts about the vehicles that you are looking to purchase – whether outright or through financing. For many, adding a vehicle to your monthly budget is a significant impact on your budget when you factor in the down payment, insurance, monthly payments and taxes. Websites like Cars.com will assist you with your research and help you make an informed purchase. Cars.com's site provides resources for you to research vehicle specs, locate local vehicles for sale by a dealer or private owner, and view videos and reviews.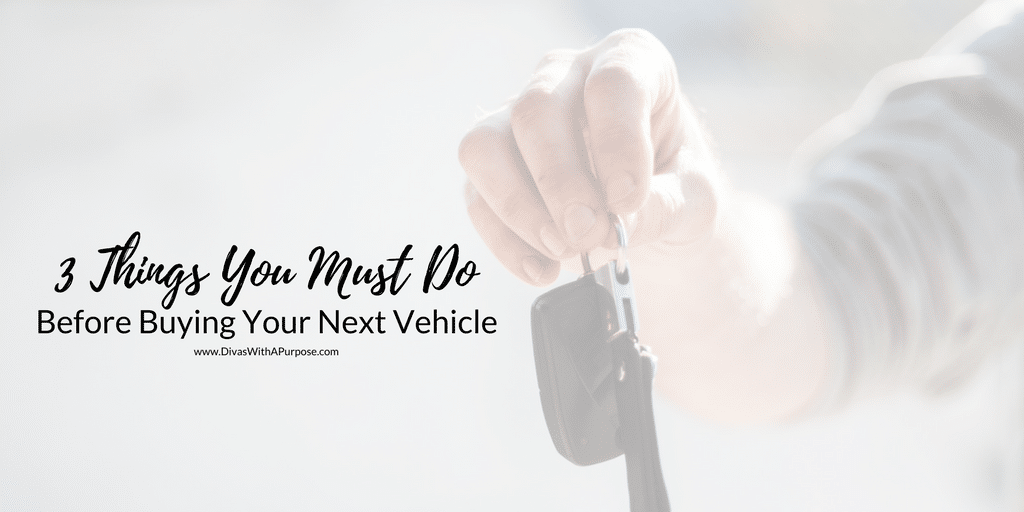 Decide on your "right for you car"
From your family size, travel needs and budget – there are many factors that determine what vehicle will best suit your needs. Know what you need and desire in a vehicle to assist with narrowing down your search. Knowing your non-negotiables and the features you're willing to bend on will ensure you ask the right questions and do not end up with a vehicle that will not best serve you and your family.
Shop around
Online and local face-to-face searches will help you do price comparisons and find the "right for you" vehicle with the best mileage and in the best condition. Doing your research and deciding on the vehicle type you want prior to shopping around will show that you are an educated consumer who knows what they want.
What are your must-take action steps
when making a large purchase?