Discover the true meaning of beauty – it comes from within. This article explores how to cultivate inner beauty and self-confidence so your unique light can shine from the inside out. Learn to embrace your own special inner glow and see the beauty that radiates from others. True beauty begins on the inside.
---
As a tall, skinny, bespectacled girl, I endured unkind nicknames and teasing that made me doubt my outward beauty. But my family always reminded me that I was beautiful inside and out. Their words resonated within me, nurturing the spark of inner beauty we all possess.
With time and wisdom, I have learned to embrace the unique beauty within myself and others. Your inner light comes from your essence—your spirit, your generosity, your empathy. These qualities make you beautiful from the inside out. When you focus on cultivating your inner beauty, you glow with quiet confidence and grace.
A simple reminder that you are beautiful inside out
I hope we can teach our children to see the beauty inside and out in themselves and others. Let's encourage them to appreciate kindness, courage, creativity, enthusiasm and all the qualities that make someone beautiful on the inside. Remind them often that they are amazing people inside and out.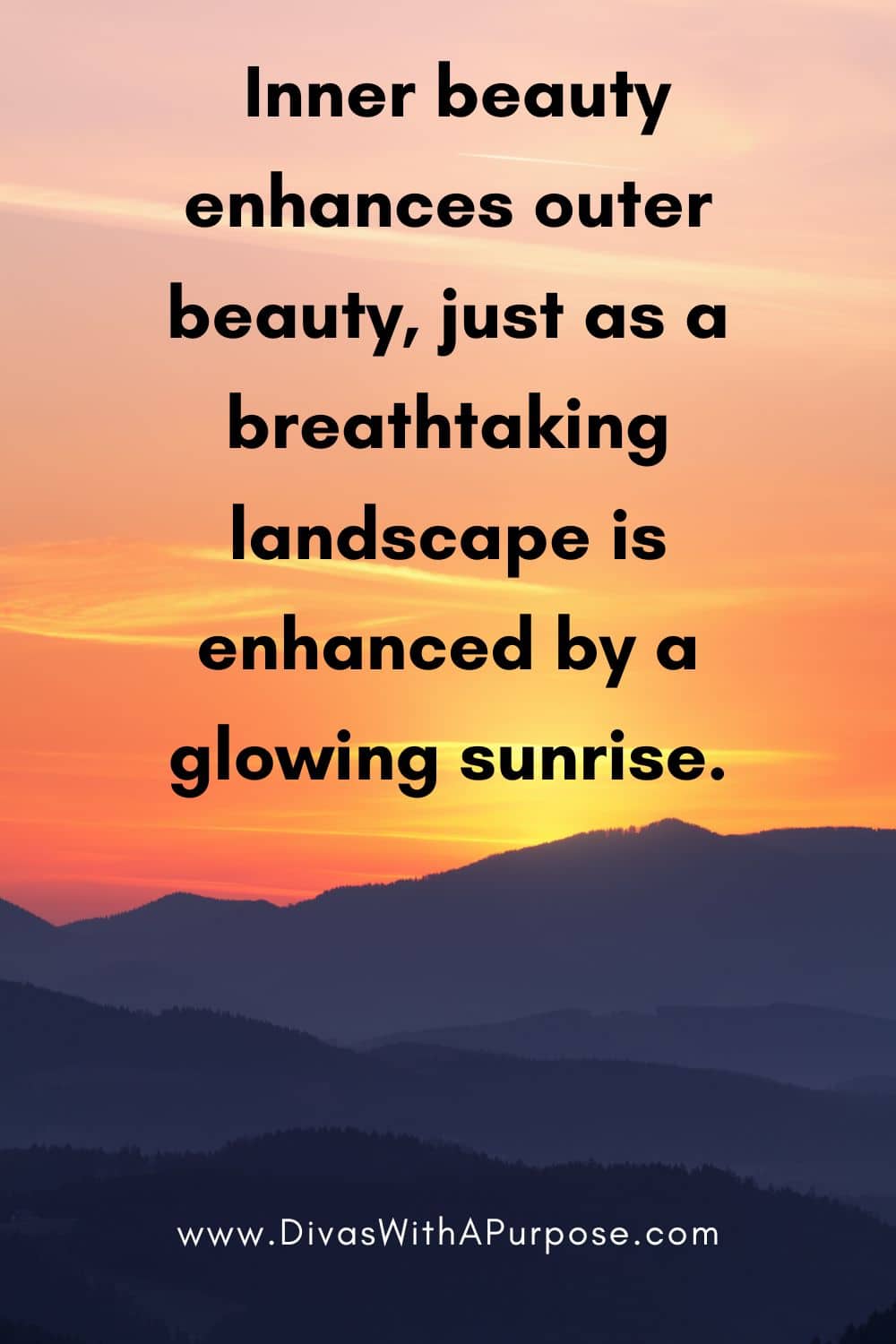 The most beautiful people have beauty that radiates from a compassionate heart and indomitable spirit. That inner beauty enhances outer beauty, just as a breathtaking landscape is enhanced by a glowing sunrise. You have that special divatude that comes from within.
If you're struggling to feel beautiful, here are some ways to reveal your inner glow:
Focus on your positive qualities.
Make a list of your strengths, talents, and admirable traits. Reflect on acts of kindness or times you made someone smile. Remember that your looks do not define your worth.
Surround yourself with positivity.
Curate your social media and influences to celebrate diverse kinds of beauty. Follow body-positive advocates working to redefine narrow beauty standards.
Quiet your inner critic.
Be aware of negative self-talk and reframe it. Instead of "I hate my legs," try "My legs are strong and allow me to dance." Give yourself the same compassion you would give a friend.
Practice self-care.
Take time for activities that make you feel healthy and whole. Do yoga, cook a nourishing meal, spend time in nature, listen to music that uplifts you. Make self-care a regular ritual.
Be your authentic self.
Don't conform to others' expectations. Wear clothes that make you feel confident, rock your natural hair, flaunt your quirky style. When you express your true self, your unique beauty shines.
Use your talents to help others.
Volunteer, mentor youth, join a cause you care about. Using your skills for good cultivates inner beauty. When you change lives, you realize your worth.
Surround yourself with supportive, positive people.
Limit time with toxic people who critique your looks or make you feel "less than." Cherish friends who boost your self-esteem.
Remember that beauty standards are subjective. Mainstream media promotes narrow Eurocentric ideals. But beauty is diverse. Embrace what makes you and others uniquely beautiful.
When you embrace your true essence, you are beautiful in and out.
So nurture your inner light. Reflect on your hopes, share your dreams, spread more joy. You are a beautiful person inside and out—believe it with all your heart. Your inner beauty and outer glow are amazing. Shine on!
---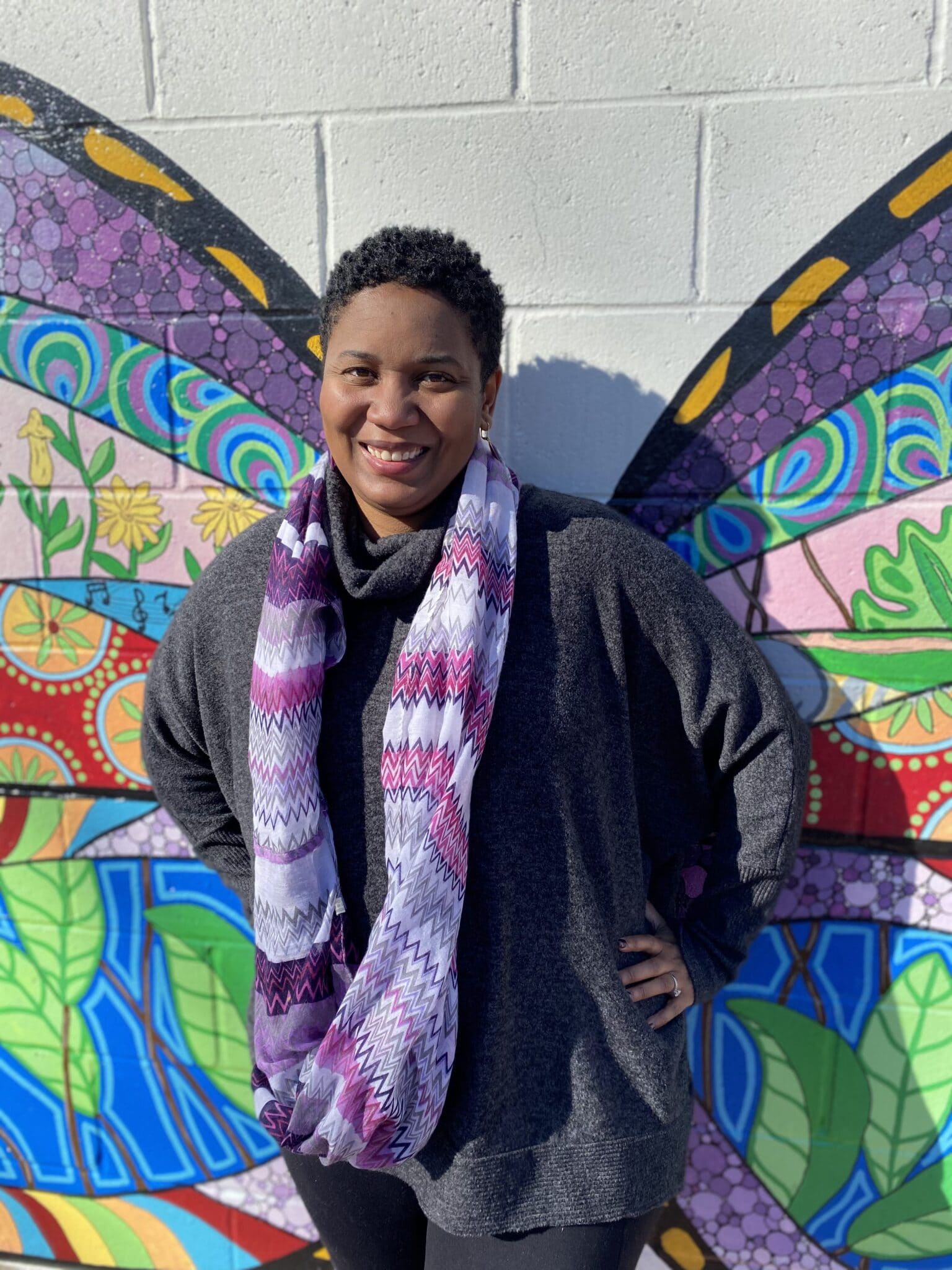 Michelle D. Garrett is the founder of Divas With A Purpose.
She focuses on sharing resources for being purposely productive; setting personal and professional goals and achieving them through daily action; and successfully running a business while focusing on your mental health. Michelle is a full-time entrepreneur who specializes in teaching female entrepreneurs how to show up consistently in their business – online and off.
---