I'm excited about our April journal prompts for several reasons. My children have come to enjoy our time spent journaling and sharing with one another. It's great to see their different personalities shine through in the ways they express themselves. My youngest daughter has taken to recording videos as a response to many of her prompts. She is also working on her penmanship and sight words, so taking the time to write just one sentence is helping her to be a stronger writer.
---
---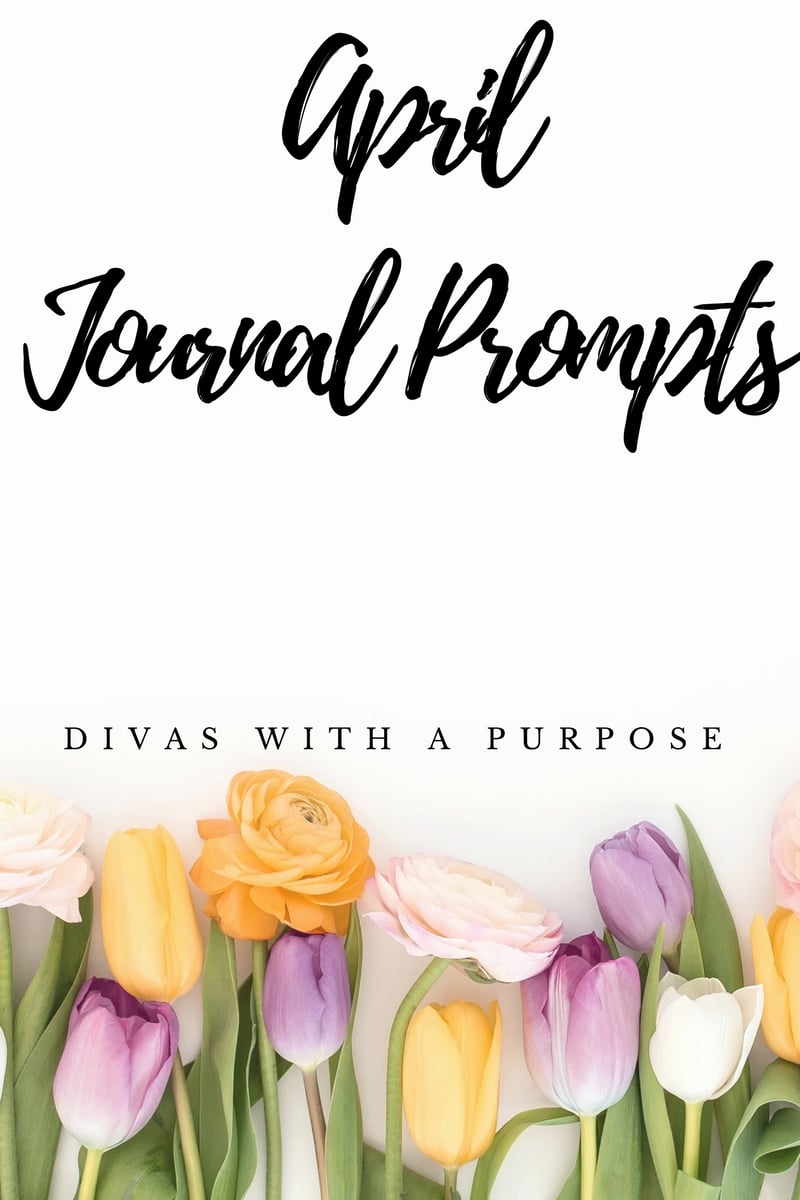 [Tweet "#NowReading: April Journal Prompts #journaling"]
April Journal Prompts
The craziest thing I ever did on April Fool's was…
The first thing that pops into your head when you think of spring…
Finish this: April showers brings May flowers and…
Your favorite spring flowers are…
What color do you think of this month?
Write about a memory of walking in the rain.
Describe the best rainbow you have ever seen.
What family celebrations are going on this month?
Plan out your best spring weekend getaway.
Children's Book Day is on April 12th. Who could you read to & what type of book do they like?
What are the first words you think of when you think of 'walking'?
What plans, or activities will you schedule for 'Earth Day'?
The first spring animal that comes to mind is…
Your music choices for this month include…
Who are you grateful to have in your life right now?
Create a list of Spring Cleaning chores.
Celebrate spring with a Spring Business sale.
It's tax time, create a list of things still to do & those that are done and save it as a shortcut for next year.
Your favorite spring outfit is…
The best thing I love about April is…
The worst thing about April is…
It's Garden Month. Describe your garden or your fantasy garden if you don't have one.
Finish this: Spring makes me feel alive because…
My favorite food in April is…
My best childhood spring related memory is…
Write down your top 3 spring motivational quotes.
Create a business schedule that allows you to get outside during the day more.
Who are you spending Easter with?
Create a list of local places that you could enjoy a walk on the weekends.
Describe your perfect Spring day!
[Tweet "60 Prompts for your journaling, live-streams and social media for the month of April"]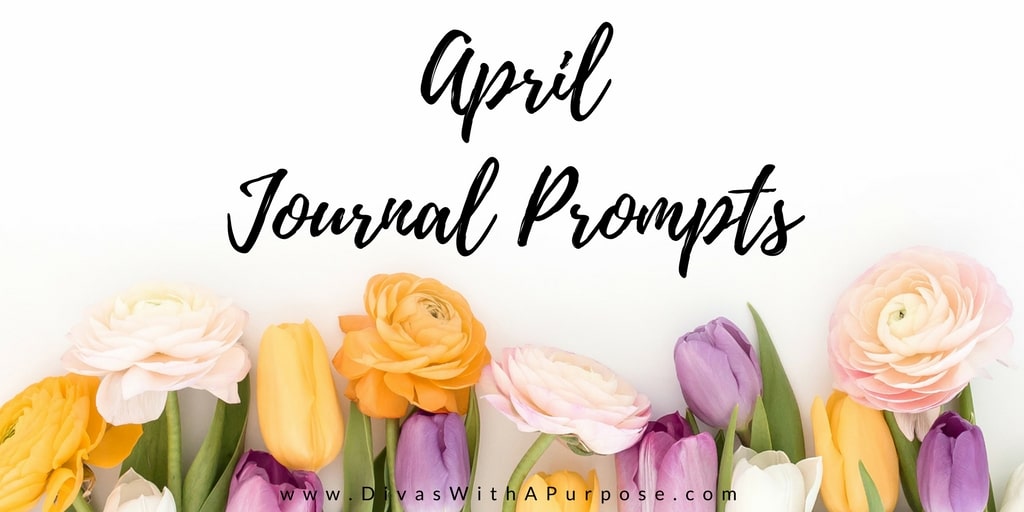 30 More April Journal prompts
Are you a fan of April Fools' Day?
Are you making any plans for summer?
What creative projects are you currently working on?
If you could change places with someone else this month, who would it be?
Today is International Walk to Work Day. Describe some ways you can add more walking into your routine.
List 10 goals you have to complete in April.
Name 5 things you are grateful for this month.
The second quarter has begun–what are some things on your mind for your business?
Describe your ideal date in April.
Talk about an obstacle you overcame in April.
Choose a new family activity for April and journal about it.
What childhood memories does April bring up?
Get outside and enjoy the sunshine, then journal your experience.
What is a good way to relax and unwind this month?
What is your favorite flower or plant?
Visit a friend or family member you haven't seen in a while. Describe that day here.
What is your favorite thing about April?
What is one thing you are struggling with this month, and what can you do about it?
What are some business goals you have for April?
Do you have personal challenges to overcome this month?
What is your favorite memory about Easter?
How did you spend your Easter this year?
April is a great time for self-care. What is one new thing you can do for yourself this month?
List 3 things you haven't done in a while and try to do them this month.
What could improve your month?
What do you know about Arbor day? Do you have any memories of it?
List 10 things you love about yourself.
Check in with your health: Are there any improvements that need to be done?
How are you feeling this month?
Spend today enjoying the rest of the month, and journal about what you did.
Some of Our Favorite Journals
The links below are affiliate links and/or journals created by Michelle D. Garrett, owner of Divas With A Purpose