Welcome to another week of Thankful Thursday here on Divas With A Purpose! I hope you're all having a fantastic week!
Just in case you needed a gentle reminder ….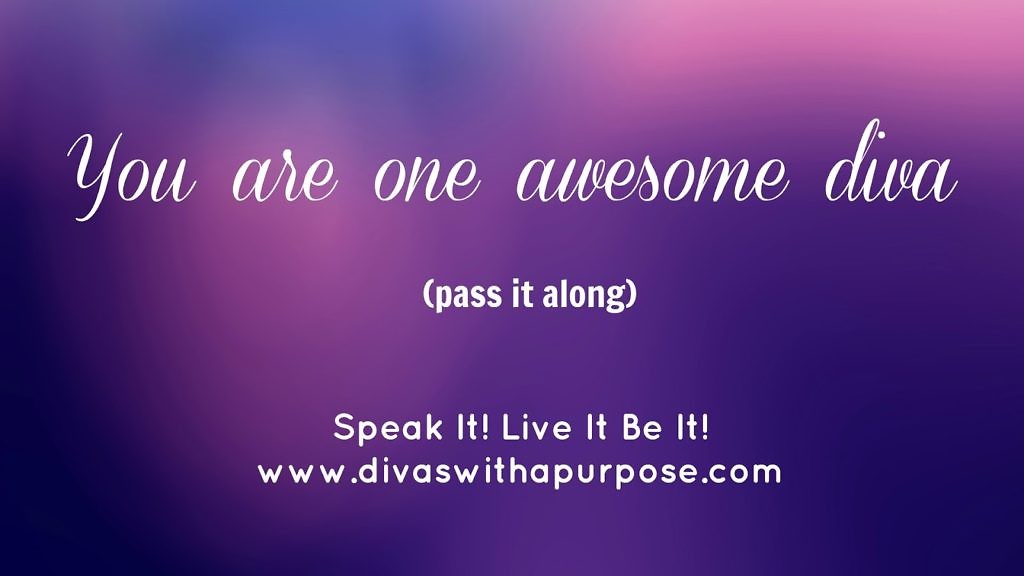 How do you let others in your life know your thankful for them? It's easy to sometimes get comfortable with the things others do on a regular basis but hearing "thank you" or "I appreciate you" does wonders.
Ways to Pass Along the Gratitude
Share a specific example of something they did

Fully listen to what they have to say
Challenge them to be the best they can be
Write a letter letting them know the ways they have helped you
Exhibit patience
This week I'm thankful for:
my kids going 24 hours straight without an argument … in my household that's a record!

my oldest son got an A on his last Pre-Algebra test – that's been our struggle this year
a peace that surpasses all understanding
finding a great AND affordable location for the upcoming event Divas With A Purpose is planning here in Columbia, SC
Your turn, Divas!!! Please share and link-up below.