How often do you express gratitude throughout your day?
I love the quote below and even though my children give me serious side-eye when I paraphrase it – they get it. I truly believe that we can always find something to be thankful for in our day-to-day walk.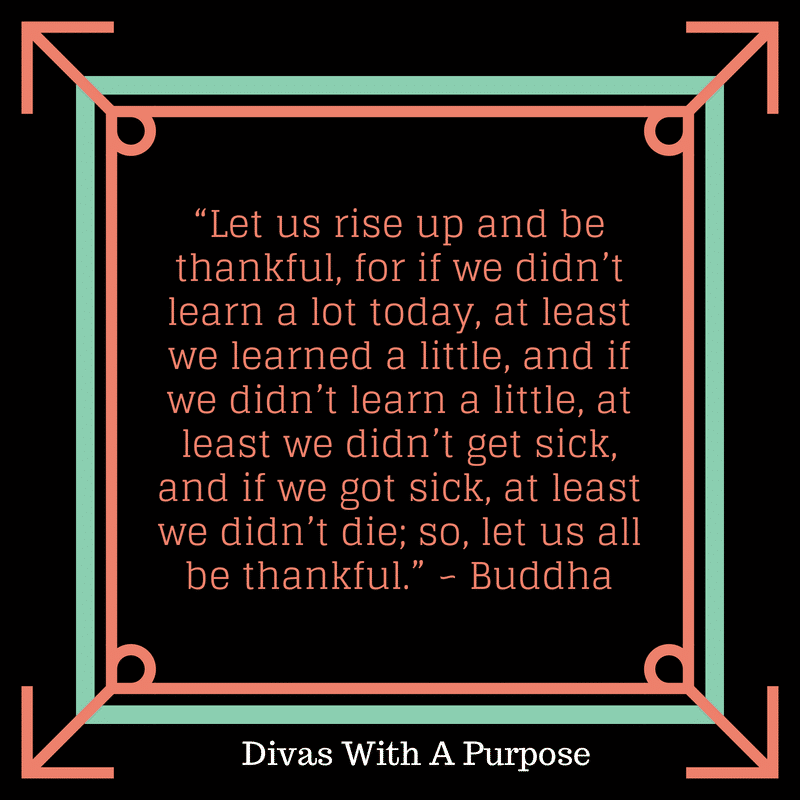 Each day, great things come to us that make our life better in some way, if not today, then tomorrow or the next day. So it's important to show gratitude and appreciation!
What happens when you express gratitude?
When you express gratitude there are some great benefits:
1 – When you feel gratitude, more great things happen. Feeling grateful for the good things in your life sends out vibrations that attract even more good things. This is one of the ideas behind the Law of Attraction!
2 – When you show gratitude, your friends multiply. People have a basic need to feel appreciated. When you fulfill that need, you bring great joy and happiness with you. As a result, showing your appreciation to others draws them closer to you and, in turn, they're more inclined to go out of their way for you.
3 – Showing your gratitude brings you more success in both your personal and professional life.
– Your family ties are strengthened.
– Friends, co-workers, and business associates become very loyal indeed.
– Your relationship with your partner becomes more enduring and passionate.
Does this mean if you want these benefits you need to spend all day running around like a gratitude hound? Of course not! Showing the people in your life your gratitude and appreciation is easier than you think. Below are ten ways to express gratitude in your daily life.
#1 – Give thanks for your blessings!
#2 – Shower your spouse with gratitude!
#3 – Let your children know you appreciate them!
#4 – Thank your parents!
#5 – Show gratitude to your friends!
#6 – Remember, bosses need a thank you, too!
#7 – Show and tell your employees how much you appreciate them!
#8 – Be grateful to your colleagues!
#9 – Customers / supporters like to know you care – tell them!
#10 – Thank others for their quality service!
There are plenty of ways to show your gratitude and appreciation. In most cases, you don't even need to go out of your way to show it. A kind word or a simple "thank you" is one of the simplest of actions that will warm people's hearts.
Thankful Thursday Quotes
"May your heart find peace and tranquility through the healing power
of love, hope and light, today and always."
"Gratitude creates its own attitude."