Last month, Divas With A Purpose hosted our 2nd Annual Celebration of Divatude in Columbia, SC. Previously I shared a behind the scenes look and today I'll be sharing the dynamic speakers we had. This year we had five speakers that spoke to the attendees on the different aspects of Divatude.  This event focuses on encouraging women to celebrate their Divatude – being driven, inspiring, victorious, and called to action in their personal and professional lives. We come together for an afternoon of laughter, sharing and encouragement. Connections are made and friendships are strengthened and established.
The Speakers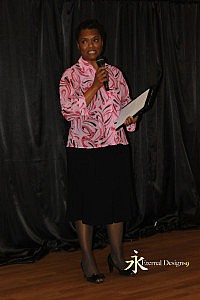 Being DRIVEN– knowing that you have a purpose and pressing forward to reach it. Whether that purpose is finding a cure for one of the many diseases plaguing our world or caring for a loved one or donating to those less fortunate than others.
Rev. Sonia Sanders spoke to us on being driven. Born and raised in Columbia, SC, Rev. Sanders is a graduate of W.J. Keenan High School and Veteran of the Gulf War.  The wife of Rev. Dr. Ray A. Sanders and the mother of five children, Rev. Sanders is one of the Associate Preachers of her home church, Pine Grove Independent Church, which is located in Ridgeway / Blythewood, South Carolina.
Sonia is, also, a proud member of Sigma Beta Xi Sorority, Incorporated – a community based sorority that caters to the needs of women and children and an Independent Distributor with It Works!
Being INSPIRING – life gets hard. Believe me, I know and recognize that. But despite what we're going through, we can still take the time to encourage, motivate, lift up and build up others.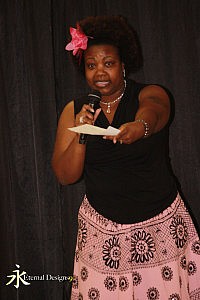 Sherika V. Washington spoke to us on being inspiring and broke it down to us in super simple terms to take with us throughout our daily walk.  Sherika is the owner of Worthy Words Writing Services and the Editor-in-Chief of Speak Life Always encouraging letters. She has been writing for over 20 years and has published a collection of poetry entitled, "Speak Life." She is a wife and proud mother of three who believes in simply loving people.
Sherika has an Associates of Arts degree from Midlands Technical College and is currently pursuing her Bachelors of English at the University of South Carolina, where she will also pursue her Master of Fine Arts degree. She is an engaging storyteller, a believer that everyone has a story worth telling and encourages them to do so. She loves the Lord and serves Him faithfully. Her philosophy at this stage of her life is, "All In!"
Being VICTORIOUS – no matter your faith, no matter your background, no matter your circumstances – You are somebody. You are awesomely and wonderfully made. If no one has ever told you before, YOU. CAN. DO. IT. No matter what your IT is – I believe in you. I support you. I celebrate you in advance.
L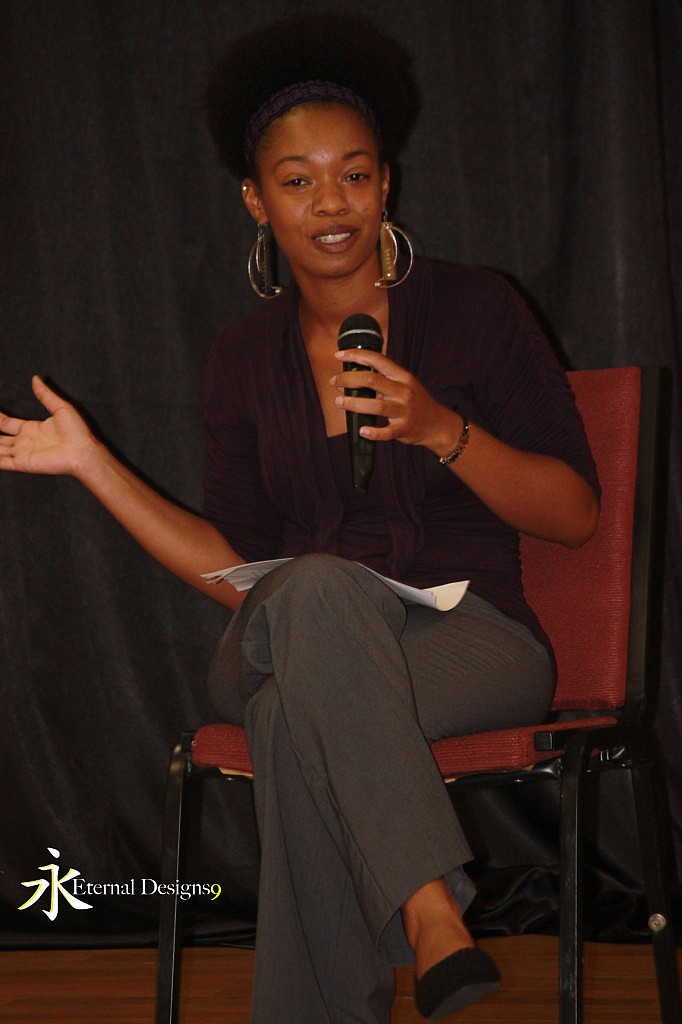 adilvia Lee spoke to us on being victorious.  Ladilvia is an Inspirational Speaker and Founder of Discovered Angel.
She was born in Florence, SC and joined the US Marine Corps after high school. Ladilvia faced many challenges to include alcohol, gambling, marriage and motherhood. She, also, attended college and was deployed to areas such Kuwait and Iraq. During her journey, she faced times she wanted to give up and even unsuccessfully attempted to. After 10 years she left the Marine Corps and entered the accounting field.
There was still a story to tell – her story. Through her books and inspirational speaking, Ladilvia's goals is to inspire other women to keep pushing. Never give up. Because what seems like the end is only the beginning of a newly discovered life.
Being called to ACTION – words, thoughts, and dreams are great, but we know that the act of doing sets us apart.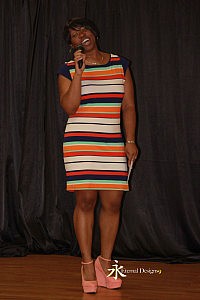 Kimberly Conyers Simmons spoke to us on being called to action – even when it seems everything around us is discouraging us from doing so!  Kimberly is a mother of three, wife and Mompreneur Extraordinaire!
She has utilized her passion for creating delectable treats to open The Dessert Diva where she makes specialty cakes, cupcakes, dessert bars, cookies and homemade ice cream is currently on the horizon!
As the Co-Executive Director of the Lillie-Helen Foundation for Stroke Awareness, Education and Prevention, she utilizes her passion for helping others by bringing to the community the knowledge of living a healthy, stroke-free life.
Her future goals include taking The Dessert Diva mobile, adding customized party packages and providing health screenings, dietician services, fitness programs and more to Charleston and Columbia, SC
Those individual components all work together to create our Divatude.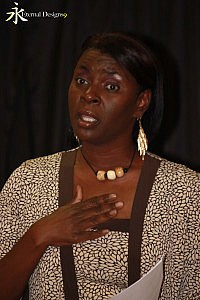 Tracey Russell closed us out and spoke on the Essence of A Diva!
Tracey is truly a dynamic woman! An author who writes under the name TraceyGirlz. She currently resides in Columbia, South Carolina, but she is originally from Memphis, TN. Her two daughters are a great part of who she is. Her hope is that others will realize they too can succeed and to not be held to the confines of others or a "box".
To date, she enjoys being a mother, friend, sister, daughter, therapist, teacher, speaker, and writer. Her professional / social associations include Zeta Phi Beta Sorority, Inc. maintaining a relationship with her undergraduate alumni, and networking with other therapeutic professionals.
Her newest book is "Tales of Indifference: An Anthology of Sultry, Secretive & Simplistic Short Stories".
I want to give another thank you to our awesome speakers! They were inspiring, motivating and spoke straight from their hearts. Many of the attendees commented on how relatable and engaging they all were. I am thankful to these five divas for sharing a piece of themselves with Divas With A Purpose and the Celebration of Divatude.