Divatude Challenge 2013: Britney's Recap
Britney started 2013 with specific goals laid out for her finances, fitness and health and attending Pharmacy School after graduating from the University of South Carolina.
We celebrated with her as she was accepted into her top choice – the Medical University of South Carolina – and made life-changing habits to become a better saver.
You can catch up with Britney's previous check-in's here.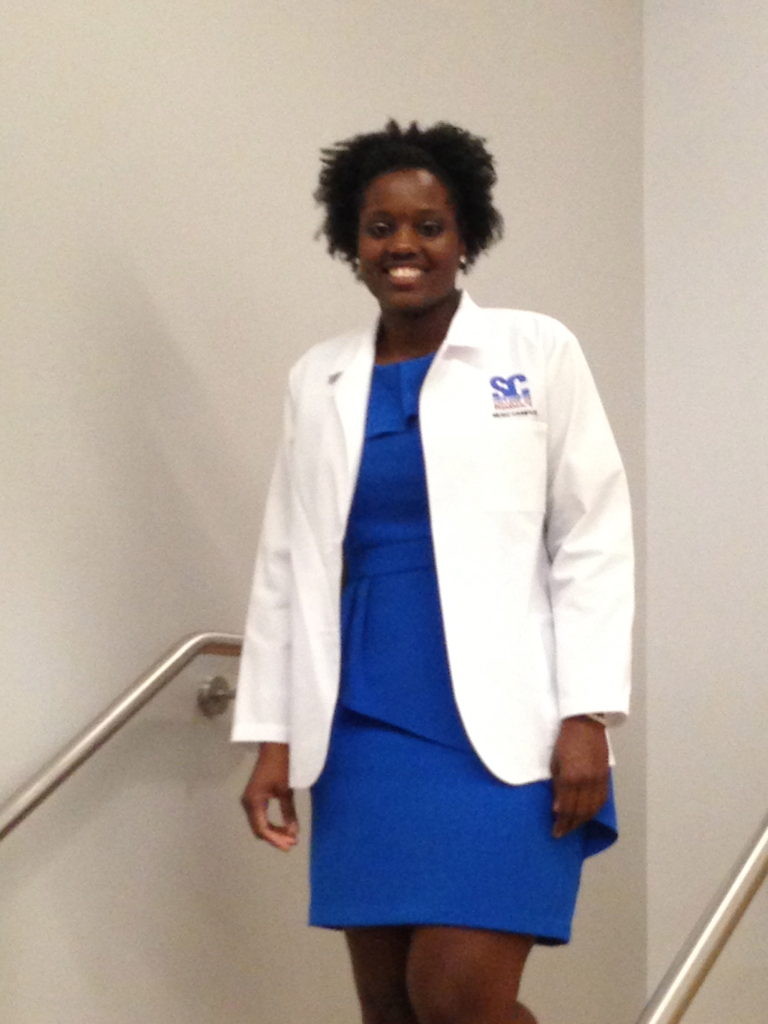 Hey Divas!
Can't believe 2013 is coming to an end but what a fulfilling year it has been. At the beginning of the year, my biggest goal was to get into a professional pharmacy program and now I have completed my first semester at the Medical University of South Carolina. It all just feels so surreal.  Taking nine courses this semester was a lot to get adjusted to but I am very proud of myself for making it through. Out of all my classes I made only one C and the rest were all A's and B's. Next semester won't be any easier but now I know how to manage my time accordingly and how better manage so much material at one time. I had some rough times where I didn't know if I would be able to perform as well as my peers but I knew I had to continue to encourage myself. I just kept reminding myself of how hard I worked to get here and how much this dream means to me and my supporting friends and family.  My newly adopted motto is: " This is it, I'm here now and I'm going to work my butt off because I deserve it!"
My journey to a healthier lifestyle has been a bumpy road as well. My original goal was to lose 20 pounds by December and by November I had lost 15 pounds. Unfortunately, the evil feasting holidays and final exams left me teetering between a 10 and 12 pound loss. Keeping up with my daily intake of calories via the MyFitnessPal app was very helpful. It kept me mindful of everything and I was putting in to my body. Eventually, I stopped using it because keeping a food journal was becoming a mental habit of mines. However, I do think I'm going to start using it again because I've been introducing new foods into my diet and it haven't been keeping up with my caloric intake like I should. Staying with my Dad has had an influence on this journey as well. I have to fight to keep fresh fruit in the house and he fights to keep soda and sweets in the house. I am understanding that I'm going to have to have more discipline when it comes to my food choices while living with him. Also, I've decided to start working as a pharmacy intern next semester, just on weekends, to be able to more put more funds towards keeping healthier dietary choices around. In addition to that, I have started working out three times a week with a couple of my classmates. We do a good job of keeping each other motivated and I'm looking forward to continuing that into the new year.
One of the biggest lessons I've learned this year is the importance of savings! Keeping $500 in my savings account was difficult earlier in the year because I was not making very much but I still managed to meet that goal upon matriculating school in August of this year. It helped me out a great deal when I was moving out of my apartment to a new place with my father as well as with purchasing supplies for school. I haven't been working this semester so there have been times when I've had to use money from my savings account but whenever I did get money from my family, I made sure to replace it.  It was very reassuring to know that I had something to fall back on when I really needed it.
More than anything this challenge has made me understand the importance of accountability. Knowing that I made my personal goals public gave me even more motivation to stay on track with my goals. The check-ins also served as a constant reminder of why I set these goals for myself in the first place. With that being said I want to continue habits of revisiting my goals and assessing my progress on a quarterly basis with all of my personal goals. This challenge helped me to understand my strengths and weaknesses when it came to self-discipline as well.
In 2014, I want to keep up with my savings and health goals because these are important lifestyle habits I plan to keep. Next year, I would like to try to save enough money to be able get a personal trainer for at least 2 months. Since my knee injury earlier this year, it has been difficult to find modified exercises that don't cause more pain. I believe a personal trainer would be able to help with that as well as giving me the extra push I need to stay on track to a healthier lifestyle.
I'm really excited to continue on my academic journey with pharmacy school and I hope to be participating in at least one global health service project by December of next year.  I am truly grateful for this challenge and all of the lessons I've learned throughout the year. Thank you all for your support and encouragement along the way.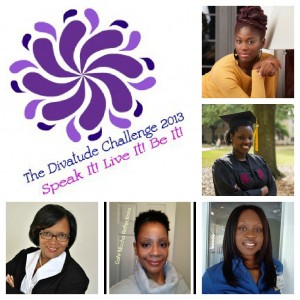 Words cannot express how proud I am of Britney! 2013 has been a year of changes and adjustments for her, but she has continued to press forward with a positive and upbeat attitude.
How do you hold yourself accountable with your goals?
What motivates you to accomplish your tasks?