This article is a sponsored article. All opinions and thoughts are the writer's own.
~ Michelle
An at-home testing kit can be a great way to get accurate and timely results. These kits are often used for blood tests, urine tests, and other types of tests that do not require full laboratory or doctor visits. They typically include everything you need to do your testing in the comforts of your own home.
As of late, home testing kits have become an invaluable tool to help monitor COVID-19. These kits can be used virtually anywhere, regardless of your vaccination status or symptoms, and provide rapid results.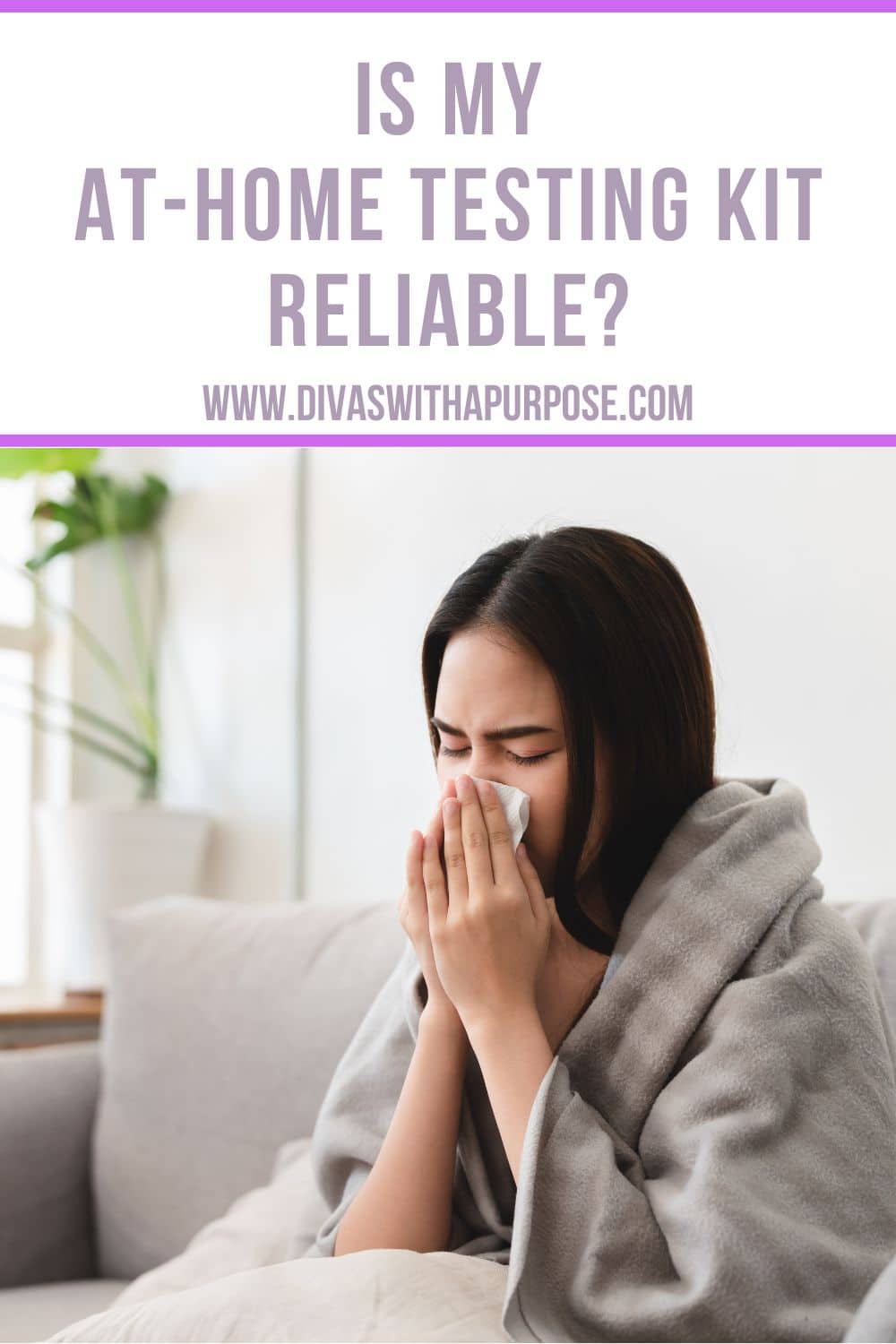 How to Choose the Best At-Home Testing Kit
Choosing the best at-home testing kit for your needs can be a daunting task. There are so many options out there, and it can be difficult to determine which one is best for you. Important factors to consider when choosing a test are:
Is this test authorized by the US Food and Drug Administration?
How many variants of Coronavirus does this test detect?
How simple is this test to administer?
Is this test authorized for use for the children and adults in my household?
Will my insurance reimburse the cost of purchase?
Introducing Lucira Check It
The FDA has authorized the Lucira Check It at-home testing kit under Emergency Use Authorization. It detects all COVID-19 variants of interest and concern, including Omicron, BA.4, and BA.5. It is authorized for use for children 2-13 years of age with an adult collecting the sample, and for individuals 14 years and older for self-collection. And, yes, it's simple to use.
Each kit comes with everything you need – instructions, 2 AA batteries, a test unit, sample vial, nasal swab and a disposal bag.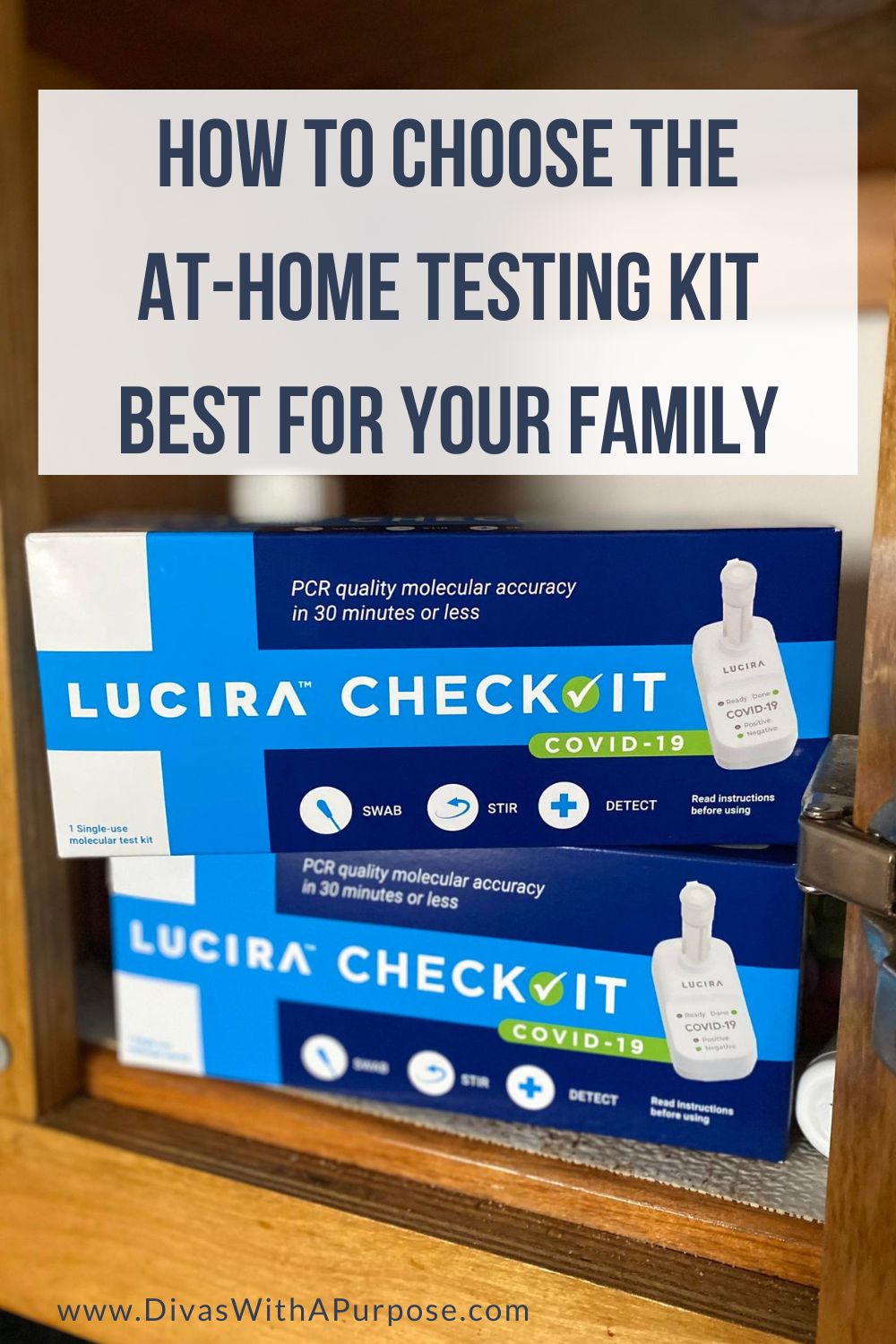 You will need to check with your insurance to confirm the process for reimbursement. Our family's insurance plan offers reimbursement of up to 8 tests per month for each person on our plan. Our family of six can be refunded for up to 48 tests. It is important to know the steps to be taken for reimbursement, as there may be cost restrictions. I highly suggest calling if you're unable to find the answers on your plan's website.
My daughter complained of feeling achy and ran a low-grade fever the weekend when I got my tests. After making sure she'd been taking her allergy medication and letting her rest for a few days, the symptoms were not subsiding. We quickly took a test from the comfort of our home, and got a negative result within 30 minutes.
Fast forward a few days later, and I got a call from my neighbor. She and her daughter had been sick and experiencing symptoms for almost a week. We quickly used the Lucira Check It tests to get their positive test results. The Lucira Check It test was simple to use right out the box, and didn't overwhelm her.
How to Use the Lucira Check It Testing Kit
by Michelle D. Garrett
Can LUCIRA Check It be used for travel that requires a negative test?
Short answer, maybe. It's always best to check with the company you're traveling with and your destination, as requirements can change and vary depending on where you're going.
Lucira Check It is a high performing molecular test, equivalent to other tests accepted by most travel destinations. You can register with LUCI PASS to receive a verified Lucira test result on your phone. It provides all the information typically required for proof of negative COVID-19 status for travel.
3 Ways in which At-Home Testing Kits are Beneficial
If you are experiencing symptoms, an at-home test is a quick way to determine whether or not you have COVID. If you've come in close contact with someone with COVID, you can quickly screen yourself for the virus. Other benefits include:
You do not have to leave your house. It's beneficial if you're not feeling well and are concerned about picking up more germs or passing yours along.
A better experience for your child. The tests are already not the most pleasant experience, and being able to do them in the comfort of home leads to less stress for both of you.
Testing at home is ideal for anyone with transportation, mobility, or accessibility considerations.
Is your at-home testing kit reliable? Having a quality test, like Lucira Check It, and ensuring you read and follow the instructions of your test will lead to more reliable test results.
This home test kit has not been FDA cleared or approved. This home test kit has been authorized by FDA under EUA. This home test kit has been authorized only for the testing of nasal swabs for detection of nucleic acid from SARS-CoV-2, not for any other viruses or pathogens. This home test kit is only authorized for the duration of the declaration that circumstances exist justifying the authorization of emergency use of IVDs for detection and/or diagnosis of COVID-19 under Section 564(b)(1) of the Act, 21 U.S.C. § 360bbb-3(b)(1), unless the declaration is terminated or revoked sooner.