Disclaimer: I received I'm Beautiful, an African Beauty Box, free of charge to share my thoughts with my community. No other compensation has been received or promised.
Earlier this month, the owner of the I'm Beautiful African Beauty Box reached out to me and asked if I would be interested in receiving and reviewing their monthly subscription box.
If you follow me on Instagram, you'll know I've been working on perfecting my scarf / fabric wrapping this summer.
My friend Natasha of Houseful of Nicholes and one of my favorite local Divapreneurs, Serwah of AfricStyle Initatives, are my inspiration because they can work a head wrap!
 The I'm Beautiful, African Beauty Box Details
This is a new monthly subscription box.
Cost: $29.99 / free shipping in US
Contents: Each box contains 1 yard of high quality, colorful African wax fabric plus matching handmade accessories (my box included a necklace and earrnings)
Each item is hand-made by women in Ghana.
Shipping: Shipping is free in the US. Orders received by the 25th of each month will arrive by the 5th of the following month.
The first set of boxes will be shipped on June 30, 2016.
You can connect with them on Facebook and Instagram for ideas and inspiration on how to tie your head-wraps.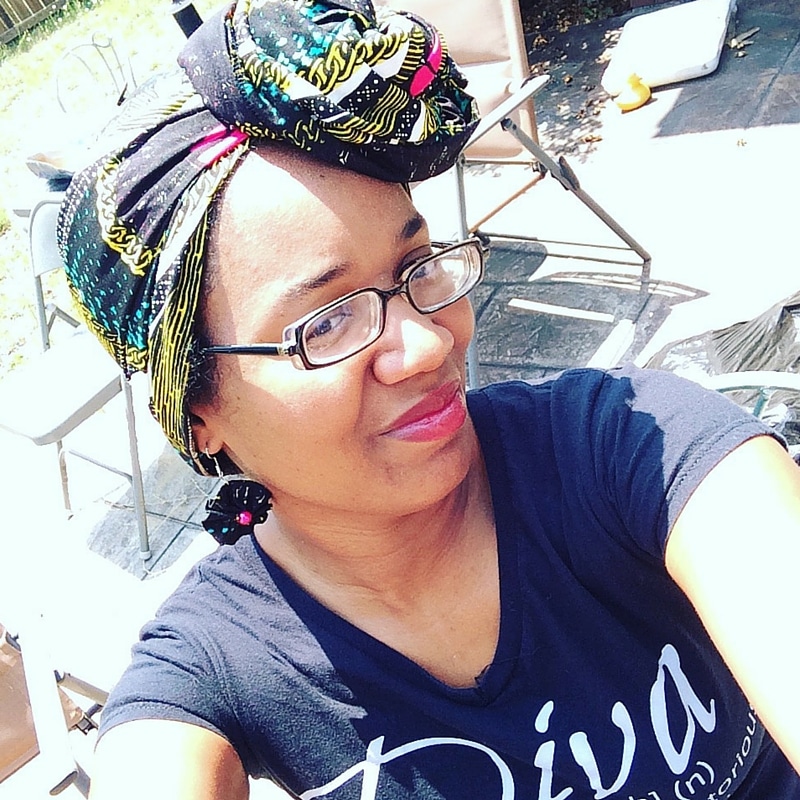 I loved the products that I received! Y'all know I am a sucker for beautiful packaging! For handmade products, the price, in my opinion, is very affordable. $30 for a head-wrap and handmade necklace and earrings is feasible to me. Head to our Facebook page to view our brief (less than 30 seconds) video showcasing the items I received.
The I'm Beautiful African Beauty Box would make a great and affordable gift or splurge item for yourself.